Sprint Samsung Galaxy Nexus gets a dose of Jelly Bean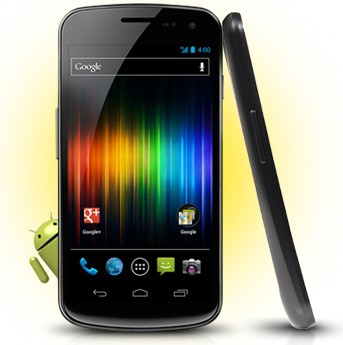 Sprint has (once again) announced the elusive Android 4.1 Jelly Bean is coming to its Samsung Galaxy Nexus variant. But when will you get it is the question. According to a Sprint employee, the update will slowly be rolled-out to the Samsung Galaxy Nexus S as well and it should take "little over a week" for all Nexus S owners to receive Jelly Bean.
Sprint surpassed Verizon in the "race" to deliver Android 4.1 that was nowhere to be seen on the LTE models at least until Sprint announced it. Sprint is rolling out Android 4.1.1 Jelly Bean JRO03R, with a newer build number than the factory images posted by Google on its Developers page.
The update includes the following improvements:
Upgrades phone operating system to Android 4.1.1 (Jelly Bean)

Smoother user interface
Enhanced Accessibility functions
Bi-directional text and other language support
User-installable keyboard maps
Expandable notifications
Ability to turn off notifications on an application specific basis
Shortcuts and widgets can automatically be re-arranged or re-sized to allow new items to fit on home screens
Android Beam – Use Android Beam to Bluetooth transfer data
Offline voice dictation
Improved voice search
Improved camera application
Google Wallet (for the Nexus 7)
High resolution Google+ contact photos
Google Now
Multichannel audio
USB audio added for external sound Digital to Analog Conversion
Audio chaining also referred to as Gapless Playback.  Gapless playback is the uninterrupted playback of consecutive audio tracks

Discontinuing support for Adobe Flash Player:

Adobe will not be certifying the Adobe Flash Player for Android Mobile devices that either release with or update to Android 4.1 (Jelly Bean).
Devices that upgraded from Android 4.0 to Android 4.1, may exhibit unpredictable behavior, as it is not certified for use with Android 4.1.  Adobe recommends uninstalling Flash Player on devices which have been upgraded to Android 4.1.
The Verizon binaries were posted on the Google Developers page, again with a newer build number, suggesting that the update is in the works but when is anyone's guess.