Combine clips with VSDC Free Video Converter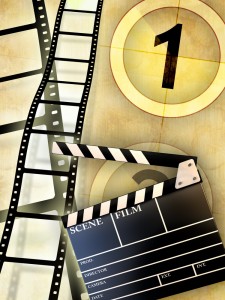 We live in a true video age, where it's never been easier to shoot quality clips of your own, or find movies created by others.
Actually playing those videos on your preferred device can be more of a challenge, though, as the source footage won't always be in a suitable format. But fortunately there are plenty of tools around which promise they can help, and VSDC Free Video Converter is the latest example.
The process starts by importing your source clip, or clips. You should have no problems here as the program supports all the formats that matter: AVI, MPEG, MP4, WMV, FLV, MKV, RM/ RMVB, 3GP/ 3G2, H.264/ AVC, AVCHD/ MTS/ M2TS, TOD/ MOD, TS and more.
Next, choose the device where you want to play the finished movie. There's not the largest selection on offer -- you don't get an iPhone option, for instance, and there's no specific tablet support at all -- but there are plenty of more general choices: PC, DVD, mobile or MP3/ MP4, as well as options like PSP, Xbox, Blackberry, iRiver and more.
Once you've selected a device, you can choose your preferred export format. And there can sometimes be more options here than you might expect. So opting for the "PC" doesn't just allow you to write to the obvious AVI, MPG and WMV formats, say -- you can also create MKV, RM, FLV, even SWF files.
If the default conversion settings don't appeal, you're able to customise their every detail: resolution, frame rate, audio and video bitrates, codecs, even the precise codec setup if you're really fussy (though don't worry, none of that is even visible unless you go looking for it).
There are even more options available here. You might trim your source clips with the built-in editor, say, or choose to combine multiple clips into a single video.
And when you're done the program will convert the videos for you, even optionally burning them to DVD, with a click.
VSDC Free Video Converter would benefit from more device profiles. And the interface needs a little work, too -- the conversion process isn't always quite as intuitive as it should be.
There is a lot of power here and configurability, though, particularly in terms of the program's editor and customisable output profiles. And so if other conversion tools have felt a little limited, you might appreciate VSDC Free Video Converter: it has a lot of extras for you to explore.
Photo Credit: Andrea Danti/Shutterstock