MRU-Blaster helps protect your privacy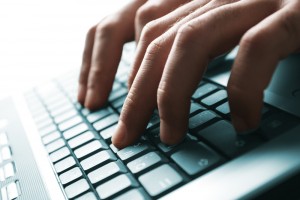 "Most Recently Used" lists are generally a good feature in applications, as they allow you to reload recent documents without having to remember exactly where they're stored.
But, of course, there are also privacy implications with doing this. And so if you don't want other users of your PC to see exactly which documents you've been accessing recently, you may want to use a third-party tool, like MRU-Blaster, to wipe them all away.
After a quick and uneventful installation (no adware annoyances here), the program launches with a simple, straightforward menu. Clicking "Scan" displays the number of MRU lists it's found, and you can then view each individual item, or clear the complete set with a click.
How effective is it? The authors report that the MRU-Blaster database can "find and remove over 30,000 MRU lists". Sounds good, although the program's been around for a long time, and we'd hazard a guess that some of those lists won't be relevant to many people. And there are perhaps clues to that in the program's settings, which have entries for Quattro Pro, WordPerfect and Visual Studio 6.0. (The last version was released in May this year, so it runs just fine on modern PCs, it's just that older lists don't appear to have been removed.)
To get a feel for the program's effectiveness, though, we ran the very latest CCleaner on a test 64-bit Windows 7 PC, turned privacy options to the maximum and allowed it to clean our system.
Then we ran MRU-Blaster on the system, and clicked Scan. Would it pick up anything CCleaner had left? Yes, as it happened, around 250 items; the program clearly does still have some use in finding and removing Windows and application MRU lists.
It's not all good news. We're not sure why you have to install the program, for instance -- it's probably simple enough to be portable.
And for some reason MRU-Blaster repeatedly found the same four items, even after we'd cleaned them. A bug, or maybe those entries can't be deleted? We're not sure.
If you're particularly interested in finding and removing MRU lists from your Registry, however, there's no doubt that MRU-Blaster provides a quick and easy way to help. Although whether it's as good at clearing up after Office 2013 as WordPerfect or Quattro Pro remains to be seen.
Photo Credit: Liv friis-larsen/Shutterstock