Adobe Digital Editions 2.0 is now available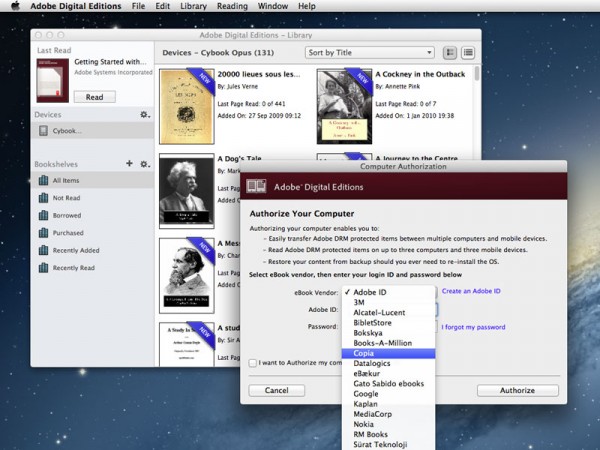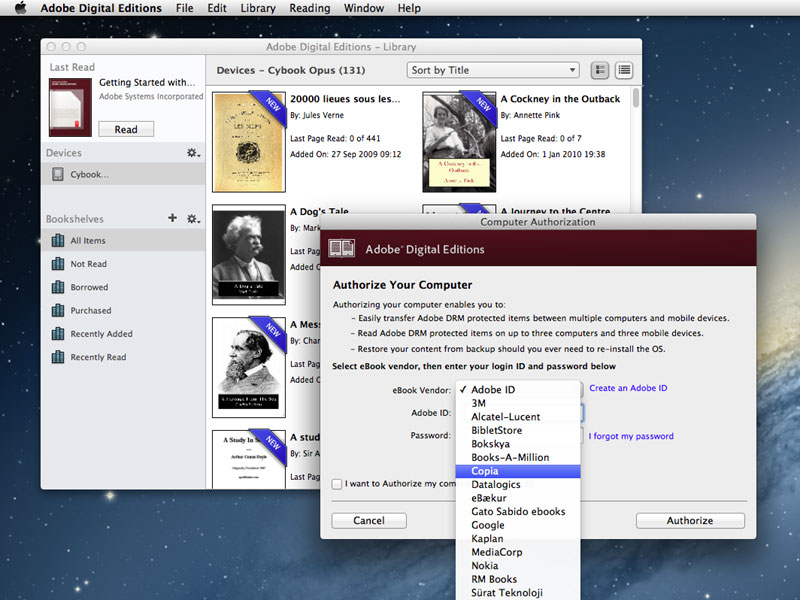 Adobe has released Adobe Digital Editions 2.0, its freeware application for managing ebooks on a PC or Mac. Digital Editions is required for transferring protected eBook files to compatible mobile eBook Readers using Adobe's EPUB and PDF standards.
Version 2.0 includes accessibility support for the first time, plus includes the latest reader mobile technology for managing ebooks between computer and mobile readers.
The major new feature in Adobe Digital Editions 2.0 are its new accessibility features to allow eBooks to be more easily read. These include support for high-contrast screens, plus assistive software, including Window-Eyes (Windows), VoiceOver (Mac), JAWS and NVDA.
Version 2.0 also includes the latest mobile reader technology such as Vendor ID, Bookseller ID and Japanese text, allowing users to sign in using Vendor or Bookseller IDs (such as Google or Barnes & Noble), allowing users to read content purchased from these sellers.
One feature removed from version 2.0 is support for Flash-based multimedia objects, an unsurprising move given Adobe's decision to remove Flash support from mobile devices as it concedes defeat to HTML5 multimedia standards.
The new build is actually a stable release of Adobe Digital Editions 1.8 Preview, which was previously available for beta-testing. This release has now been discontinued.
Adobe Digital Editions 2.0 is a freeware download for PCs and Macs. A compatible EPUB-capable eBook Reader is required for transferring book purchases using the program – a complete list of compatible devices can be found here.