Samsung Galaxy S III Mini could easily have been called Galaxy S2 Mini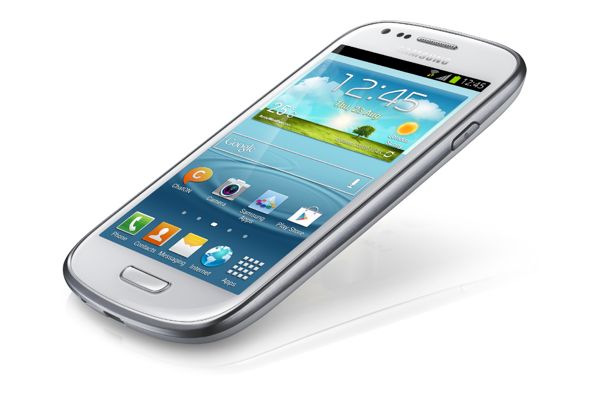 It's no iPad Mini, but it is a mini alternative to one of the more popular smartphones on the market today, Samsung's Galaxy S III. The Galaxy S III Mini is smaller in size and specs than its older brother, and is clearly gunning for the entry-level smartphone consumer. Unfortunately, because of its modest bag of tricks, putting it next to the Galaxy S III is kind of an unrealistic comparison and this device could easily fall behind last year's Galaxy S2.
The Galaxy S III Mini has a 4" WVGA Super AMOLED touchscreen, which is more than three quarters of an inch smaller than the screen on the full-sized Galaxy S III. This reduced screen size helps shrink the overall footprint of the device by two tenths of a square inch (.6" smaller length x .3" smaller width.) It's not a tremendous reduction in size, but it defies the general trend of smartphones going bigger.
Instead of a quad-core, the Galaxy S III Mini is powered by a dual-core 1GHz processor, instead of offering 4G LTE connectivity, the radios are 3G HSPA/EDGE/GPRS. The cameras, 5 Megapixel back and VGA front, are also knocked down in power from the Galaxy S III, which has 8 MP and 1.9 MP sensors respectively. It will be available with either 8 GB or 16 GB of onboard storage.
Despite being lighter than its predecessor in the hardware department, the Galaxy S III Mini will still ship with Android 4.1 Jelly Bean with Samsung's TouchWiz, and in the non-cellular wireless communications department, it's got all the trimmings: 802.11 a/b/g/n and HT40 channel bonding mode, GPS/GLONASS, NFC, Bluetooth 4.0, and an FM Radio.
Samsung did not announce pricing or market availability for the Galaxy S III Mini, but the specs could potentially be damning to the success of this device if it is not free or extremely cheap on contract. This is because the specs are even more modest than those of the Galaxy S2 which debuted last year.
The Galaxy S2 featured a similar dual-core apps processor, but offered an 8MP/2MP camera configuration, 16/32GB memory options, 3.5G HSPA+ and LTE radio configurations, and a slightly more meaty 1650 mAh battery...
Were it not for the addition of NFC and the modern Android OS, this device could have easily been called the Galaxy S2 Mini.