Leaked Motorola Droid Razr M Android 4.1 Jelly Bean ROM is now available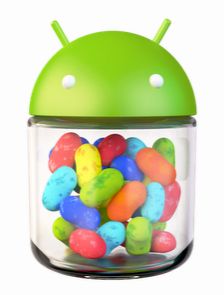 Little more than a month ago Motorola announced its new Droid Razr smartphone lineup, among which is the 4.3-inch Droid Razr M. The phone ships with Android 4.0 Ice Cream Sandwich but, just like with the HTC One X, someone decided that it could use some jelly beans...
On Twitter P3Droid provides a download link for the Razr M Android 4.1 Jelly Bean ROM, with the standard warning regarding the voided warranty if flashed. Named "Blur_Version.77.111.10.XT907.Verizon.en.US.zip", the leaked file comes in at 255MB, and judging by the included files it updates the Verizon Wireless variant to Android 4.1.1 Jelly Bean and not the latest available.
The leaked ROM does not come with new radios, as the included ones bear a December 2008 time-stamp. According to Android Central the file can be flashed through the stock recovery.