Use Emsisoft Emergency Kit 3.0 to heal your PC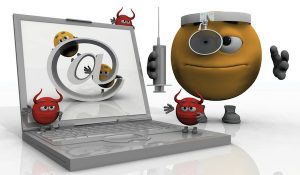 Emsisoft has updated its freeware portable anti-malware scan-and-remove tool, Emsisoft Emergency Kit 3.0. The new build, which is designed to be run directly from USB stick, has been updated to include two of the latest anti-malware engines from Emsisoft and BitDefender.
The new build also promises significantly less false alerts, new performance settings for advanced users and optimized malware cleaning.
Emsisoft Emergency Kit 3.0, which consists of four separate components – two scanners, a system analysis app and tool for deleting stubborn files, drivers and Registry entries – is notable largely for its new scan-and-remove engines. Both Emsisoft and BitDefender engines are the latest versions, found in its commercial anti-malware tool, Emsisoft Anti-Malware 7.0.
One immediate benefit of including the new BitDefender engine is a significant drop in the number of false positives, which Emsisoft credits to BitDefender's presence. The new Emsisoft engine is responsible for faster scan times overall, while expert users can tweak the CPU use of the scanner to deliver faster scans if required at the expense of other system processes.
Version 3.0 also claims optimised malware cleaning means that Registry entries affected by malware can now be restored, while it also comes with what Emsisoft describes as an "easy to understand", improved user interface.
The final tweak sees a switch to smaller, incremental updates – not only does this speed up the update process, but makes hourly updates ready for use more quickly.
Emsisoft Emergency Kit 3.0 is a freeware download for PCs running Windows XP or later, including the forthcoming Windows 8. It's designed to be run without installation, and can be transferred to USB stick for portable use.
Photo Credit: njaj/Shutterstock