Everything Everywhere deploys 4G LTE in the UK today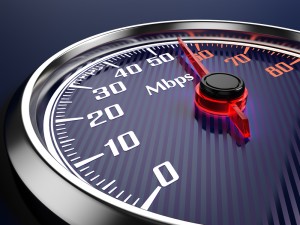 Almost a month ago Everything Everywhere announced that it will deploy 4G LTE over its existing 1800MHz spectrum, starting October 30. Today, the United Kingdom-based carrier launched both faster data services and fiber for its local customers.
EE is the first UK carrier that is allowed to offer 4G LTE, after it previously received the license from local communications regulator Ofcom. It was initially announced that the fast data services will be deployed to 10 major cities across the United Kingdom, but today the carrier upped the number by one. Fiber broadband will also be available to 11 million premises, with touted speeds up to 76 Mbps. Also launched today are 700 EE-branded stores.
4G LTE EE plans are announced to come with unlimited minutes and texts, as well as new services such as EE Film, Clone Phone (from early November) and nationwide BT Wi-Fi. The fast data service is currently available in Bristol, Birmingham, Cardiff, Edinburgh, Glasgow, Leeds, Liverpool, London, Manchester, Sheffield and Southampton at the moment. It will expand by a rate of 2,000 squares miles per month according to EE, which also expects to expand it by five more cities until Christmas.
EE CEO, Olaf Swantee, states: "We're investing £1.5 billion in our network to be the first company to offer mobile 4G in the UK, alongside the biggest 3G network". The investment is fairly substantial, but will give the carrier the upper hand when it comes to local business customers.
Based on a report from Arthur D. Little consulting firm and EE research, 74 percent of UK businesses plan to adopt 4G within a year, clearly favoring the carrier to offer fast data services first. In Newcastle the number is even higher, as 85 percent of the local based firms intend to make use of it within the same period of time.
Photo Credit:  Sashkin/Shutterstock