Turn your iPad mini into a really small laptop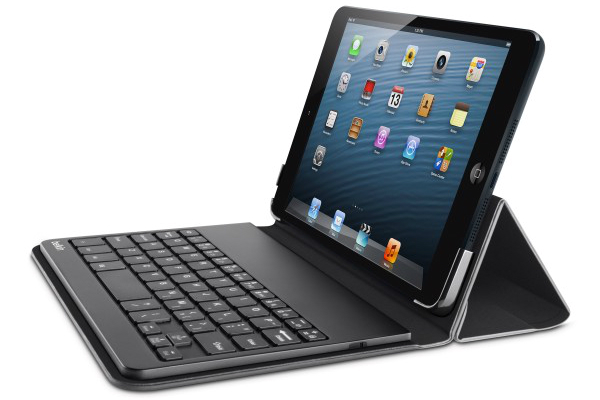 If you've tried an iPad mini, or just seen one, you'll know the screen is a decent size and well suited to using like a tablet. It's not quite so good for using as a laptop/netbook replacement (unless you have really good eyesight or like peering at things in a hunched-over manner), but that hasn't stopped Belkin from rolling out a portable keyboard folio for it.
The Portable Keyboard Case connects to Apple's device via Bluetooth and is a scaled down version of the keyboard the company sells for the full-sized iPad. If you're the sort of person who likes to pretend you're a giant, you're going to love it.
The keyboard itself, which apparently offers well-spaced keys to minimize typing mistakes, can be removed to make it more comfortable to type on, and folds down flat when not in use. The folio has a camera lens cut-out so you can take sneaky photos of the ladies when in public places (it's possible there's another use for this, but I'm not sure what).
The keyboard offers around 155 hours active battery life and can be charged via USB. It's available now and will set you back $79.99.