Red Hat acquires ManageIQ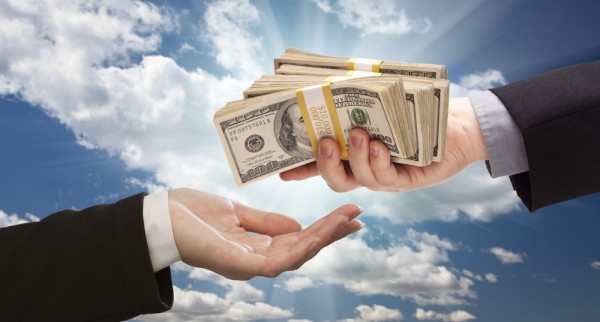 Concurrent with third-quarter earning results late this afternoon, Red Hat announced plans to acquire ManageIQ, an enterprise cloud provider. The all-cash deal is for $104 million. Red Hat is uniquely positioned, opportunity and risk, for enterprise server consolidation and transition to private clouds -- for which virtualization is a linchpin technology. The Raleigh, N.C.-based company plans to expand its own capabilities by fitting ManageIQ's monitoring and management tools onto existing solutions.
Red Hat's acquisition rides the cusp of a trend. Last month, IDC forecast big cloud-related mergers for 2013 -- totaling $25 billion over 20 months. The analyst firm sees three converging trends vertically related. "The IT industry as a whole is moving toward the mobile/social/cloud/big data world of the 3rd Platform much more quickly than many realize: from 2013 through 2020, these technologies will drive around 90 percent of all the growth in the IT market," Frank Gens, IDC chief analyst, says. "Companies that are not putting 80 percent or more of their competitive energy into this new market will be trapped in the legacy portion of the market, growing even slower than global GDP.
What IDC calls "smart mobile devices" -- ereaders, smartphones and tablets -- will drive IT spending next year. The analyst firm expects IT spending to reach $2.1 trillion, with smart mobile devices accounting for 57 percent of growth. The cloud, which provides anytime, anywhere access, is the glue binding together these gadgets, data and users. For many businesses, building and managing private clouds will be crucial, and many organizations will marry this infrastructure to public clouds. That's where Red Hat and ManageIQ fit in.
In its announcement Red Hat identifies three areas where the acquisition matters:
Red Hat CloudForms: a hybrid cloud Infrastructure-as-a-Service (IaaS) solution that enables the management, brokering, and aggregation of capacity across various virtualization and cloud providers as well as the management of applications across hybrid clouds.
Red Hat Enterprise Virtualization: a comprehensive virtualization management solution that is an ideal virtualization substrate for organizations to build cloud environments in terms of performance, security and value.
ManageIQ's Hybrid Cloud Operations Management Tools: a cloud operations management solution that provides enterprises operational management tools including monitoring, chargeback, governance, and orchestration across virtual and cloud infrastructure such as Red Hat Enterprise Virtualization, Amazon Web Services, Microsoft and VMware.
Unsurprisingly, Paul Cormier, Red Hat's chief of Products and Technologies, is enthusiastic about his company's approach. "Industry and customer response to Red Hat's vision for the open hybrid cloud has been overwhelmingly positive because it offers the best of both worlds: the ability to tap into the public cloud when and where it makes sense, while leveraging existing investments for cloud infrastructure", he says. "For enterprise cloud initiatives, effective cloud management is critical. ManageIQ offers robust features, including orchestration, policy, workflow, monitoring and chargeback, that deepen Red Hat's cloud management capabilities and bring the promise of open hybrid cloud a step closer for the industry".
For third quarter, ended November 30, Red Hat revenue reached $343.6 million, up 18 percent year over year. Subscription revenue, totaling $294.2 million, made up the majority.
"Since October of last year we have completed three acquisitions, and are announcing a fourth today to expand our portfolio of open-source solutions and enlarge our addressable market", Jim Whitehurst, Red Hat CEO, says "As our enterprise customers move to open, hybrid cloud architectures, we are addressing their needs with a clear roadmap based on industry-leading open source technologies".
Photo Credit: Andy Dean Photography/Shutterstock