Oh the irony -- Microsoft kills Live Mesh but SyncToy lives on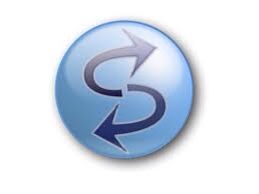 Microsoft chose to kill off Live Mesh, its PC-to-PC syncing service, late last year. Of course we knew this was coming when Windows Essentials 2012 was released without the Live Mesh app as a part of the suite, but  for some reason, the company waited to hold off making the official announcement until a bit later.
The reason for the move is clear -- Microsoft wants customers to migrate to SkyDrive. Although it's unquestionably a great cloud service, SkyDrive doesn't provide P2P syncing like Live Mesh, instead forcing customers to use the cloud as an intermediary. Sounds fine, but it only comes with 7 GB of free storage, or 25 GB if you were grandfathered in as an early adopter.
Ironically, as I was nosing around for alternatives for my lost Live Mesh over the long holiday weekend, I stumbled upon an old friend: SyncToy. Yes, it is still alive and available for download from Microsoft. Although the free PowerToy hasn't been updated since November 24, 2009, I was pleased to find it plays just fine with Windows 8 and even still asks, upon installation, if you want to share information via the "Customer Experience Improvement Program".
For now, Microsoft is not forcing users to upgrade from Live Essentials 2011, but that will likely happen in the future. I cannot imagine the company will continue to keep SyncToy available for download either -- it's clearly neglecting the app and I doubt my "customer feedback" will actually be read by anyone.
Still, you can grab it now and be ready when the company begins forcefully upgrading customers to Windows Essentials 2012, killing off your Live Mesh for good.