Google tracks the flu and the news is not good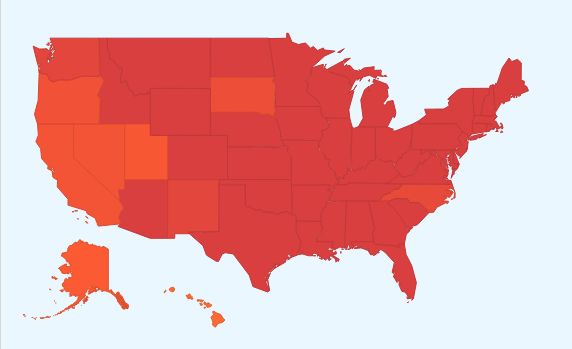 This is not the first year that Google has tracked the spread of the flu, but it may be the worst, from what the search giant's tracker is showing. Speaking for BetaNews, if I can, we have certainly felt the flu's effects so far this season, and we are spread out across the world, so that alone is telling.
The Google Flu Trends for the 2012-2013 season shows an alarming swing, with the graph heading steeply in the up direction beginning in early November and skyrocketing from there. In fact, most of the 50 states are now depicted in red -- 42 red versus 8 in orange. And orange is not much better.
None of this is cut-and-dry information, but Google has a pretty good handle on what is going on thanks to its position as the clear leader in the search market with close to 70 percent market share. This allows the company to keep track of trends in every area -- in this case those searching for flu information. The company can then use that data to project the number of cases and the locations of them. In fact, the data is so good that Google got it published in the prestigious science journal Nature.
Of course, what all of this means boils down to getting a shot, if you have not done so already, and doing your best to follow other good practices like sneezing into your bent elbow, washing your hands, etc. Also don't waste time and money on quack solutions, many of which are available online and even in pharmacies. Be smart and stick with proven science.