Nikon announces Image Space, a new photo-sharing service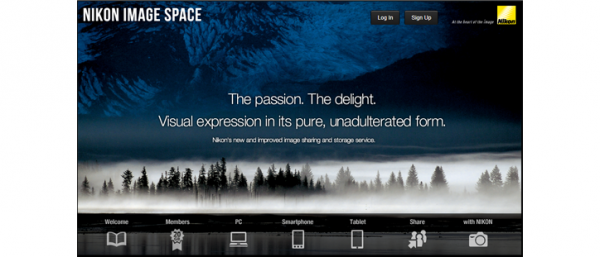 Nikon is to launch a new online photo-sharing service on January 28. The successor to the Japanese firm's my Picturetown will be open to all, although Nikon camera users will be able to upgrade to a special account with increased storage and advanced features, for free.
The basic version of the service will give users 2GB of online storage. Nikon owners who upgrade through the dedicated verification app will get 20GB, and the option to password protect images and restrict downloads.
According to the announcement, "This service makes it easy for camera enthusiasts to upload, view, organize, and share their photos and movies of once-in-a-lifetime moments with greater convenience through sequential operation, which is achieved by high speed operation of the system, an intuitive user interface (UI), a clear window layout, and a simple operation flow". Make of that what you will.
Existing my Picturetown users will be migrated to the new service automatically and won't have to do anything.
The site at http://nikonimagespace.com will go live on January 28, 2013 at 20:00 Japan time.