British Telecom cuts its broadband prices and announces BT Cloud, a new online storage service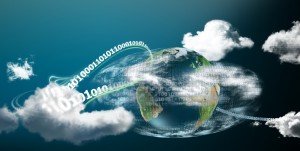 BT has said it will end traffic throttling, remove usage caps on all but its entry level broadband packages, and slash the price too.
Its new Totally Unlimited Broadband offering will be priced from £16 a month for 16Mbps copper broadband, £23 for 38Mbps Infinity, and £26 for 76Mbps Infinity. New customers will also get the first six months free.
In addition, the provider is rolling out a new online storage service. BT Cloud is available for all consumer broadband customers, with standard users getting 2GB of free storage, and Infinity 76Mbps and Unlimited customers receiving a much more generous 50GB allowance.
Making the announcement, John Petter, managing director of BT's Consumer division, said: "We believe we have boosted our broadband offering by moving our best broadband deals to totally unlimited. Customers told us that they wanted to be able to enjoy catch-up TV, streamed films and other bandwidth-eating applications without having to worry about going over their limit or being slowed down by their ISP. But we wanted to make that really affordable too, without the sort of traffic management Virgin Media, TalkTalk or EE customers may find themselves subject to. Unlike Sky, we're extremely confident that our network can stand up to the extra bandwidth demands from totally unlimited products everywhere across the UK".
Photo Credit: T. L. Furrer/Shutterstock