Layar brings Playboy to life on your smartphone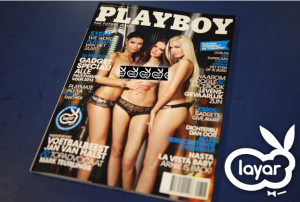 The publisher of the Dutch edition of Playboy has started adding Layar augmented reality codes to the cover and certain pages inside of the magazine, providing a little interactive treat for iOS and Android smartphone owners.
When scanned with the Layar app, the cover of the current Playboy Netherlands comes to life, showing semi-nude, partially animated clips of the three potential Playmate of the Year cover models, Beau, Nadine and Lotte.
Inside the magazine, last year's Playmate winner -- Zimra -- introduces readers to the interactive magazine in a video, and a secret page allows them to ogle 2012's worthy winner via the wonders of AR.
Other content on offer includes videos of gadgets, cars and tech, a flashback to the girls of 1984, music playlist links, movies, TV and videogame trailers, competitions and more.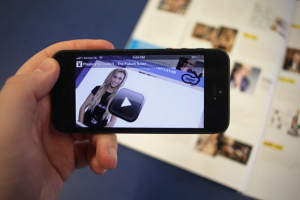 "We saw some other magazines who were experimenting with Layar," Patrick Goldsteen, editor in chief of Playboy NL explains. "This gave us some insights into what we could do with it and we saw some great opportunities to extend the experience of the magazine reader. As Playboy we have a great amount of content but are limited to the 114 pages of the magazine. With Layar we virtually have an unlimited amount of possibilities to publish extra content".
If you install the Layar app on your smartphone, you can experience the delights of Beau, Nadine and Lotte by scanning the cover for yourself. It's NSFW though, so be warned.