Vic Gundotra hints at better camera for future Nexus smartphones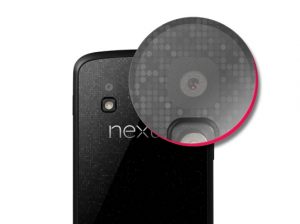 Google Nexus smartphones are known for a few good things -- they tout the latest unadulterated version of Android, the hardware inside is decently fast, the build quality is surprisingly good, and the price doesn't burn a hole in the pocket. But if there's one area where no Nexus smartphone shines, it's definitely in the camera department.
As a Galaxy Nexus owner I have often faced a camera dilemma -- do I shoot bad pics just to have them, or stick with taking a mental snapshot. More often than not the latter seems to be the way to go. It's not that the cameras are overly bad, it's just that in order to take a remotely-decent picture I'd have to fiddle around with the software and by the time I found the good setup the perfect moment will have already passed. And don't get me started on noise or clarity. But it appears that will soon change as Google is finally making the camera a priority.
After engaging with his followers on Google+ on a camera-related topic, Vic Gundotra, Senior Vice President of Engineering for Google, revealed an interesting tidbit relating to future Nexus devices. In response to a comment about the quality of Nexus smartphone cameras, Gundotra says: "We are committed to making Nexus phones insanely great cameras. Just you wait and see."
Whether that means better software or better hardware it's definitely left to our imagination at this point. Android 4.2 Jelly Bean could certainly use some improvement in the former department, as the camera software only contains a few user-configurable options and does not even marginally rival the setup found in some flagship droids currently on the market.
That said, considering Google's commitment to AOSP (Android Open Source Project), any new features and overhauls would have to be open-sourced for a large part of the community to perpetuate the success of custom distributions. Proprietary bits are not out of the question either, seeing as Google does not embed Photo Sphere into AOSP at the moment, leaving developers to "borrow" the necessary files from factory images.
Improved software is unlikely to drive up costs, but better camera modules likely will. This raises the question on whether Google will continue with the same budget-friendly philosophy with future Nexus smartphones, seeing as the "great cameras", hardware-wise, are mostly exclusively-associated with expensive devices.
Speculation aside, it's great to see Google taking an interest in developing more rounded Nexus smartphones, be it software or hardware-wise.