StackMob launches new Enterprise Marketplace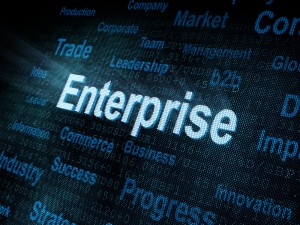 According to Gartner, by 2017 around 25 percent of enterprises will have their own app stores for managing home grown and corporate-sanctioned apps on PCs and mobile devices. Bring Your Own Application (BYOA) is becoming almost as important as Bring Your Own Device (BYOD) in some corporate workplaces.
StackMob, a cloud-based mobile platform provider, has today launched a new Enterprise Marketplace for third-party services, aimed at offering a simple and effective way for larger organizations to build and deploy their own full-featured mobile applications.
The new one-stop shop offers enterprise-class modules, APIs, and professional services from prominent charter collaborators in the enterprise space, including ADP, AT&T, Box, Braintree, GoodData, Mashery, New Relic and Rackspace and Salesforce. Firms in need of mobile app development services will now be able to easily integrate their choice of third-party apps into StackMob's BaaS (Backend as a Service) mobile development platform.
"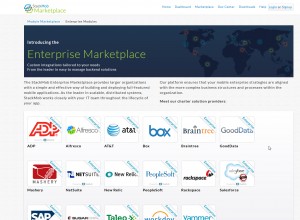 Enterprises are approaching StackMob looking for ways to unlock innovation inside their company," Ty Amell, CEO of StackMob said, announcing the new initiative. "StackMob provides consistency and structure that supports a scalable mobile strategy."
AT&T will be among the first to offer its APIs to developers within the StackMob Enterprise Marketplace. "We've opened up our APIs to the developer community," Carolyn Billings, Associate Vice President of Product Marketing Management at AT&T explains, "and now we're looking forward to working with StackMob and their customers to enable richer mobile experiences for enterprise users".
Photo Credit: Maksim Kabakou/Shutterstock