How much would you pay to watch YouTube in Windows 8? $999.99?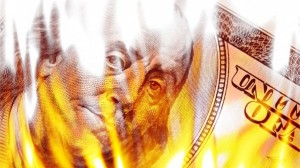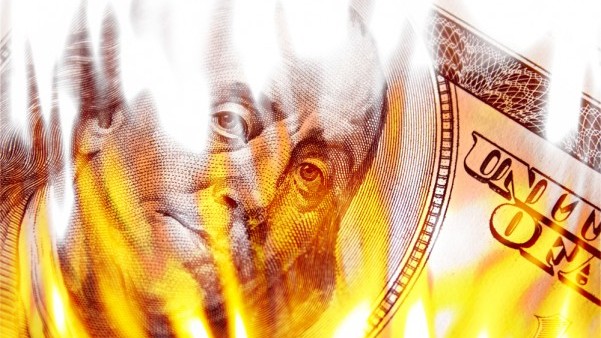 A couple of days ago I described the Windows Store as being like a Bangkok night market, filled with nothing but knockoffs. You can't get an official app for Facebook, Twitter, or Gmail on there, but you can get lots of third-party alternatives, many of which are of dubious quality.
One of the biggest names missing from the Windows Store is YouTube. Google says it has no plans to create an app for Windows 8, but fortunately an enterprising publisher called T.O.K. has got you covered with his exciting sounding "Youtube Player Deluxe", which really must be deluxe given its $999.99 asking price.
So what do you get for your thousand dollars? Well I haven't actually purchased it myself, but according to the description, the app will let you "watch a stream, share videos and access your personal content from Youtube. Everything included in the great user interface of Windows 8".
The full list of features reads: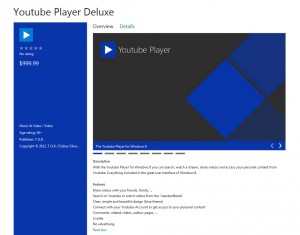 Share videos with your friends, family ...
Search on Youtube or watch videos from the "standardfeeds"
Clear, simple and beautiful design (blue theme)
Connect with your Youtube Account to get access to your personal content
Comments, related videos, author-pages...
Livetile
No advertising
The absence of adverts will be very pleasing to prospective cash-rich purchasers I'm sure.
The website of the publisher gives no clue as to the sky-high price, (although it does say the app is currently broken and an update is planned), so it's possible it's just a mistake. It'll be interesting to know if the developer manages to sell any apps at that price. After all, eight people purchased the "I am Rich" iOS app (described by its developers as "a work of art with no hidden function at all") for $999.99 back in 2008, before Apple had a chance to remove it from the store.
Photo Credit: ARENA Creative/Shutterstock