Google adds a new Settings app to Android devices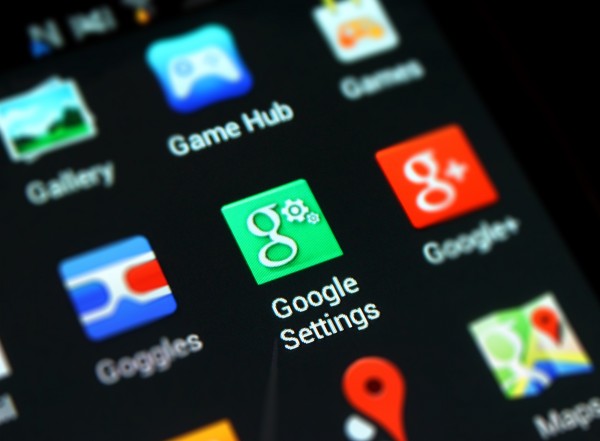 If you have an Android phone, check your apps -- you'll likely have a new one lurking there. The green Google Settings app, added today, gives users quick access to various settings for services such as Google+, Apps with Google+ Sign-in, Maps & Latitude, Location, Search, and Ads. The options you see will depend on your device and what's enabled.
The biggest, most noteworthy feature here is of course Google+ Sign-in which lets you to use your Google ID as a universal sign-in for third-party apps and services. My colleague Joe Wilcox discussed the possibilities of this following Google's announcement of its new authentication system yesterday.
If you want to try out this new feature, the best way is to install one of the supported apps. Shazam is a good one. Once installed, you'll be presented with a red Google+ Sign-in button, hit this and specify who you want to share your music discoveries with on Google's social site.
Go back to the Google Settings app and tap Apps with Google+ Sign-in. This will show you Shazam, and give you the option to disconnect it, and also delete its activities on Google.
The Google+ option in the app will let you turn Notifications, Messenger and Hangouts on or off. You can choose if you want Google+ connections added to your Android ones, and let Google make suggestions based on the people you communicate with most on your phone.
You can also turn Instant Upload on or off and choose which accounts to sync.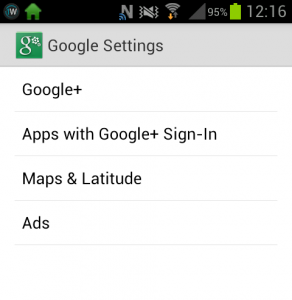 Maps & Latitude lets you manage location reporting and sharing, and control which friends can see your current position. You can also enable location history, and turn automatic check-ins on or off.
The Ads section let you choose whether or not you want ads from Google and AdMob personalized on your device. I personally don't but you may not be bothered.
While most of the settings on offer can be accessed through their respective apps, this new offering provides a simple way to access all of the important Google options in the one place.
Photo credit: Wayne Williams