Freemake Video Converter 4.0 adds free, ad-supported Gold Pack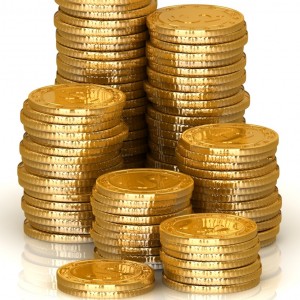 Ellora Assets Corporation has released Freemake Video Converter 4.0, the latest version of its freeware video conversion tool for Windows. Despite the major version number change, version 4.0 contains no new functionality of its own -- instead, it's being used to promote a free ad-supported Gold Pack add-on.
All four new features touted in version 4.0 -- namely new DVD menus, auto-crop, auto-backup and the option for setting a customized background -- aren't actually new, as the Gold Pack was available for installation with earlier versions of the software too.
Users are given the option of installing the Gold Pack after install Freemake itself -- the option is prominently displayed on the program's main screen when no videos have been selected for conversion. Installing the Gold Pack adds an auto-crop tool that automatically detects and removes black bars from video. There's also automatic backup of project edits and changes.
The Gold Pack also provides additional options for burning DVDs using the program, with additional DVD menu styles and an option to set any picture the user likes as the background image for the DVD itself.
The add-on comes with several strings attached, however: first, users must agree to set the Freemake customized search as their default provider, plus change their homepage to the customized search tool. Clicking Install appears to have no effect, but simply enables features already installed, but disabled by default.
From here users have a wider choice of DVD menus and can change the DVD background when selecting DVD as an output format, while the auto-crop option requires enabling via the Black bars tab on the program's Options screen.
Homepage and search settings are changed across all major web browsers, but users can easily change these settings via their browser's settings: Firefox users should click the Freemake icon in the search bar and choose Manage Search Engines to remove the Freemake entry, for example. Doing so has no effect on the Gold Pack functionality.
The update is rounded off with a specific fix for problems with temporary DVD folders, and the promise of better all-round stability, while there are also minor, unspecified interface changes.Freemake Video Converter 4.0 is a freeware download for PCs running Windows XP or later.
Photo Credit: moneymaker11/Shutterstock