Best Windows 8 apps this week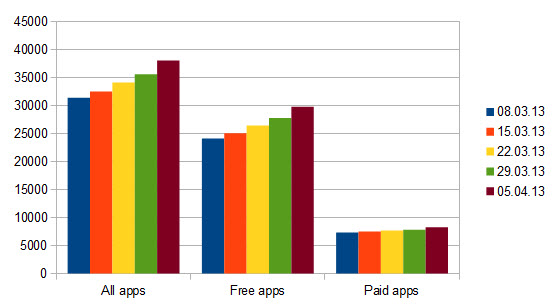 Twenty-third in a series. The app count in Windows Store made a huge jump this week from 35,631 apps last week to 38,113 apps, an increase of 2,482 apps in total. The majority of new apps fall once again in the free category, with 2,044 new ones released this week for a total of 29,840. Paid apps increased by 439 this week to 8,273 in total. It appears as if Windows Store is picking up pace in regards to apps releases. The chart above highlights the progression in the last five weeks.
As far as updates go: the Skype app for Windows 8 bumped up to version 1.6, adding better options to block contacts in the communication app.
Microsoft released the first security patch for a bundled operating system app, after announcing last month that it would start to publish app security updates. Windows Modern Mail received a security update rated as moderate that fixed a spoofing vulnerability in the application.
App of the week
The game made a big impact this week when it received more than 250 reviews and 850 ratings only days after release. The game is free to play but ships with an in-game store where gems, one of the game's currencies, can be purchased. The app itself is a side-scrolling tower defense game.
You take the role of a samurai who has to defeat the sacred gate against hordes of undead. Game mechanics may look strange at first sight, as you can control the Samurai's movement but not the attacks he performs. Both sword and bow attacks are automatic. That does not leave you without options though as you can use two special attacks from time to time, and summon allies to your side that help you defend the gate. You need leadership to summon allies, which you can automatically right from the beginning. Leadership can be spend on summoning allies right away, or on increasing the leadership output itself.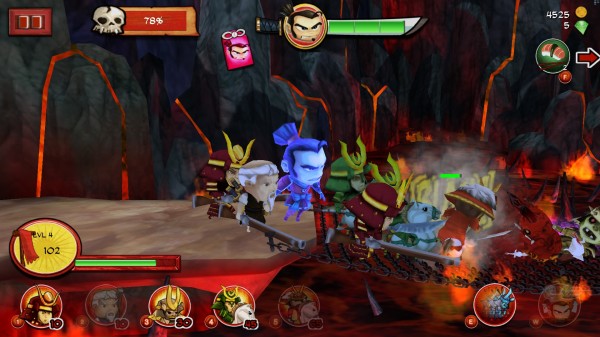 You earn gold that you can spend on upgrades that include a more powerful bow and sword, more hitpoints, and to upgrade the units that you can summon to make them more powerful. Some upgrades need to be purchased with gems, which free players can't really do as they do not get many of them through the course of the game. You can ignore the gems for the most part of the game and can even earn some playing Pachinko. The game itself is however a lot harder without you spending money to get gems and as a result better equipment and defenses.
Other apps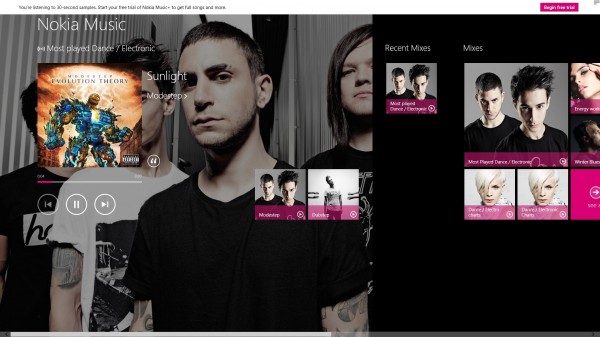 Just fresh in is the official Nokia Music app for Windows 8. The application is free to use but limits the music to 30 second samples until you begin a free trial, sign in to an existing account or subscribe to a paid account.
Subscribing will provide you with the full music experience, high quality audio, unlimited song skips, unlimited offline mixes, lyric sync where available, and options to listen on the web browser, app, tablets or smartphones that are supported. It is not really usable without an account, so keep that in mind.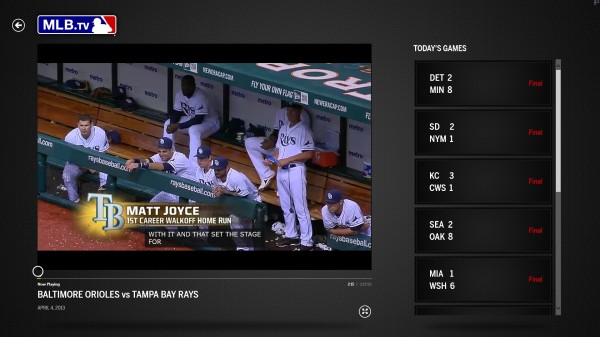 The official Major League Baseball app for Windows 8 provides you with the latest scores and options to watch the games in HD quality either lie or from the video archive that is included. To do so, a subscription is needed that starts at $19.99 per month or $109.99 per year.
A free game of the day is provided free of charge by the app, and from the looks of it, country-restrictions do not apply. That's great for baseball fans from abroad for instance as it enables them to watch games as well. The quality of the broadcast is excellent, and there is an option to go play the game fullscreen. Captions are another interesting feature as they seem to be included for all  games that you can watch.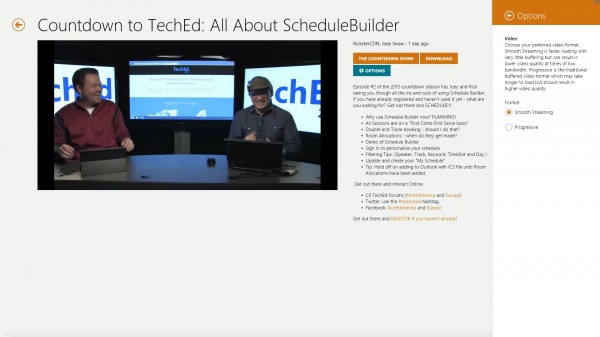 The Channel 9 application for Windows 8 provides you with options to browse and view developer and consumer-orientated videos right from the operating system's Start screen. Favorite shows can be pinned to the start screen for faster access, and videos can be streamed directly to the system or downloaded instead.
Two streaming options, progressive or smooth streaming are available. Progressive is the traditional way of streaming media to PCs while smooth streaming uses a faster loading algorithm with less buffering that may result in lower quality videos. You can switch between both streaming formats in the options. Videos can also be snapped to the site so that you can continue watching a stream while you do other things on your system.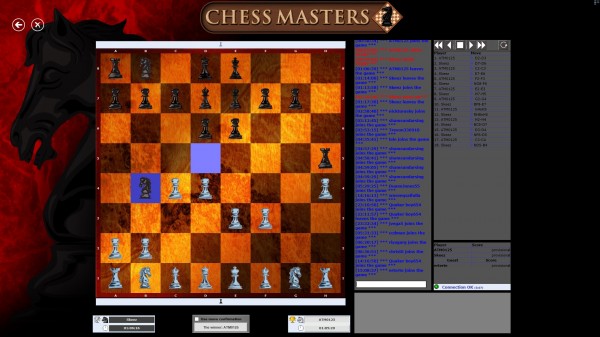 Chess Master brings chess players from all over the world together. It is a chess game and community, and the first thing you need to do after installation is to create an account as you can't really do anything without one. You can create your own games from that moment on or join games that are currently playing as a guest to watch the two players battling it out on the chessboard.
You can play games against your friends or random opponents who see that you have created a game in the lobby. There are not many players available currently, but if you have a friend who likes to play chess as well, it should not bother you. There is unfortunately no option to test your skills against a computer player or by other means which means that random matches are often too easy or too hard depending on the opponent.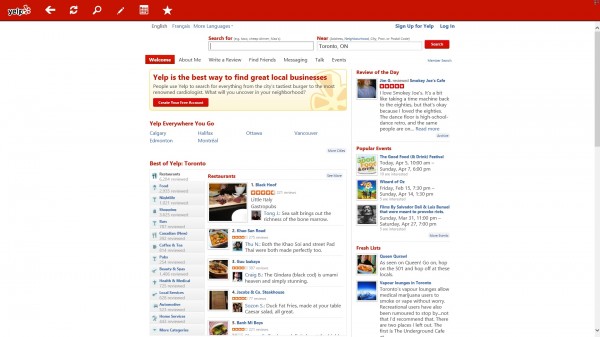 Yelp is a popular online community where users from all over the world review businesses, restaurants, pubs or shops. The app provides you with a similar experience as the website. You can search for businesses directly and narrow them down by location, or search for a type of business instead that can be really handy if you are on holiday or on a trip and want to find a place to eat, stay or do something else.
All users can write reviews, view events in their area, find recommendations or add photos taken in businesses or restaurants they visited. Members can sign in to their Yelp account, use the app to find new and old friends, and use all other features that Yelp provides you with. It is basically the Yelp website in form of an app.
Drift Mania Championship 2 Lite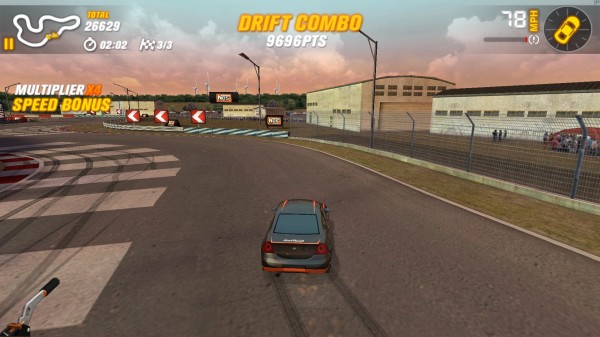 This is the sequel to the popular racing game Drift Mania. The lite version ships with ads, less tracks and achievements and no multiplayer option. The two versions apart from that are identical. The paid version is available for $2.99 in Windows Store. The game is all about drifting and you are introduced to the game concept in a tutorial course. You use the up and down arrow keys to accelerate and brake, left and right to steer the car, and the space bar to use the handbrake.
If you have a Xbox controller, you can use it as well. Drift Mania Championship features a career mode that you can play through starting with little cash and not so great cars, or race in a tournament. You can buy various cars and put a lot of upgrades in to them provided you have enough cash to do so. All in all a good looking game for Windows 8.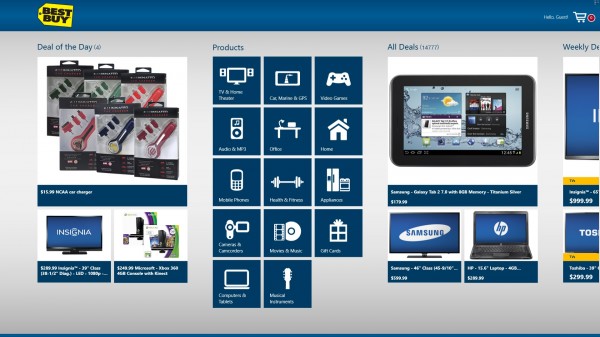 The official Best Buy app for Windows 8. It features a daily deals section, a list of weekly and all deals, and a product browser that you can use to browse a specific product category right from the apps' interface. The app uses Windows 8's built-in search that you need to open from the Charms Bar which is not the most elegant way of doing so.
The application on top of that features a store location that enables you to find the next Best Buy store, options to check your order status and viewing history, enter gift card details or trade-in your used computer games. Each product is listed with a description, a feature list, customer reviews and ratings, and options to have the product delivered or to pick it up in one of the stores instead.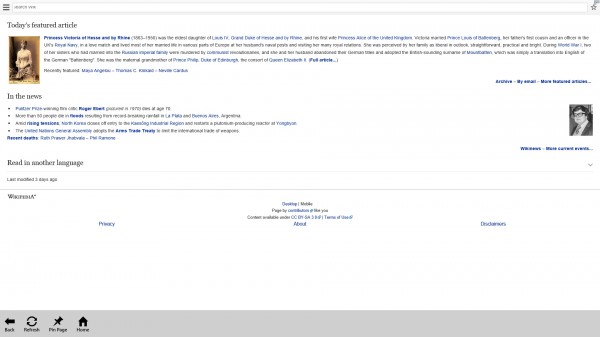 This is not an official app. It is a touch optimized version of Wikipedia that supports many of the new features that Microsoft introduced in to the operating system. This includes support for the operating system's search and sharing functionality next to tab support.
Pages can be pinned to the start screen, and from what I can tell, the full Wikipedia website in all of its languages is being made available here.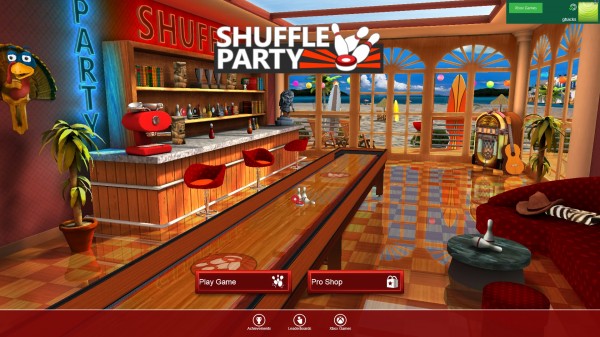 Shuffle Party is a collection of Shuffleboard games that you can play after installing the app. Games in question include bowling, league bowling and shuffleboard, as well as a challenge mode and a Shuffleboard variant. You can play the game in hot seat mode against friends or alone in a single player mode.
It is a basic game comparable to the collection of games that Nintendo ships with its Wii gaming system. Still, if a friend is around you will certainly have some fun playing it.