Facebook Home hits Google Play, HTC First up for order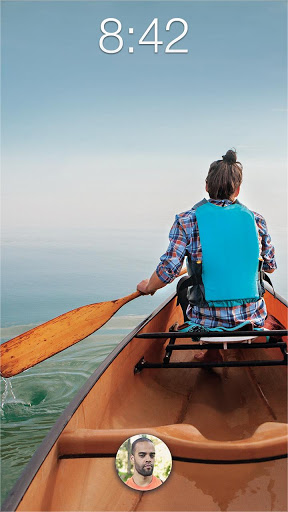 Facebook Home, which CEO Mark Zuckerberg announced on April 4, and leaked as three APK files shortly after, today officially hit the Google Play store and the HTC First, announced at the same event, can officially be ordered through AT&T. The social network today pushes out a new launch page designed to make a splash with its live background of endless video.
The Google Play app describes itself as "the mobile experience that puts your friends at the heart of your phone". It essentially functions in the same way as any other launcher app for Android, bringing Facebook front and center on your homepage. From the moment you unlock your device you will be bombarded with a steady stream of photos, posts from friends and notifications of all sorts -- it's like a full-screen Windows 8 Live Tile totally dedicated to Facebook.
The company describes the app thus: "With Home, everything on your phone gets friendlier. From the moment you turn it on, you see a steady stream of friends' posts and photos. Upfront notifications and quick access to your essentials mean you'll never miss a moment. And you can keep chatting with friends, even when you're using other apps".
The HTC First can now also be ordered through AT&T for $99 with free shipping. That price, of course, includes a two-year contract, but if you wish to go month-to-month then you can lay out the full $449 for the 4.3-inch handset.
A word of caution about the links provided above -- while all worked for me, some were inaccessible by others here at BetaNews. Perhaps the rollout is not totally complete as of this writing. Of course I would also warn anyone who wishes to turn their phone into a Facebook platform to think twice, but that is only personal opinion and not advice.