Eliminate adware with the Junkware Removal Tool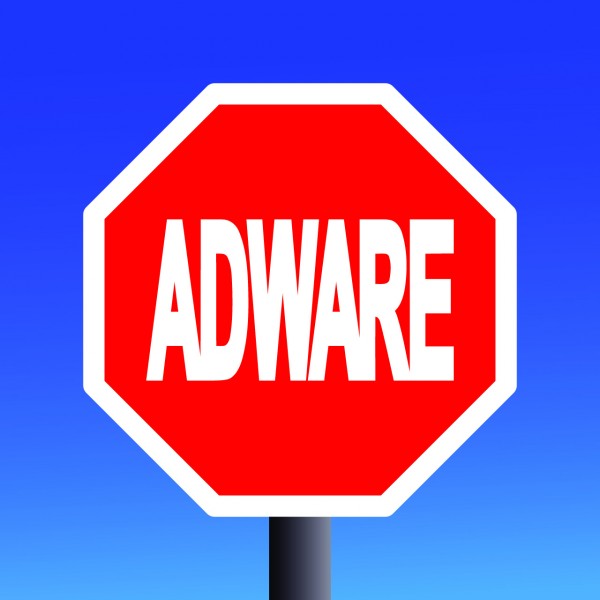 If you regularly try out freeware tools then you'll know many come bundled with annoying adware. This can use all kinds of dubious tactics to install itself on your PC, and getting rid of these irritations later can be a problem (even if you remove the core code, remnants usually remain to clutter your system).
Fortunately there are plenty of tools around to help clean up your PC -- and Junkware Removal Tool is just about the simplest we've ever seen.
The program arrives as a tiny (538KB) executable, no installation required, so it's ready to go immediately. On launch it opens in a console window -- there's no GUI here, no options or settings to consider -- and with the tap of a key it'll start scanning your system.
This isn't a particularly quick process, but then Junkware Removal Tool does do quite a thorough job, checking running processes, loaded modules, browsers, the Registry and more.
And it supports removing a reasonable number of products, too, at least for a product managed by a single developer. The Junkware Removal Tool names the following, as examples: Ask Toolbar; Babylon; Browser Manager; Claro / iSearch; Conduit; Coupon Printer for Windows; Crossrider; DealPly; Facemoods / Funmoods; iLivid; Iminent; IncrediBar; MyWebSearch; Searchqu; Web Assistant. (The program change log reveals support for several others, too.)
One issue we noticed is that the scanning process is rather more intrusive than you might expect from this kind of tool. It will close any open Explorer or browser windows, for instance, which can be annoying: to avoid problems, it's best if you close these yourself before launching a scan.
You also get precisely no control at all over its final actions. Forget ideas of reviewing a final report, deciding to keep this, or remove that: Junkware Removal Tool simply deletes any remnants of its target products, and displays a text file showing you precisely what actions it's taken.
This does make the program exceptionally easy to use, though. Just tap a single key to launch its scan, and there's nothing else to do.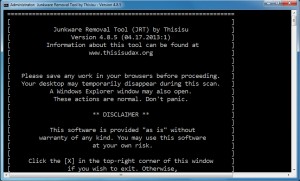 And in our tests Junkware Removal Tool also proved very effective, safely removing active adware from one system, and cleaning up the remnants still remaining on another.
The program still wouldn't be our first choice for an adware remover; it just doesn't support enough products, and we like to have more control over the removal process. But it's capable enough that you should probably keep a copy around, just in case your first line tools fail and you need a little extra assistance.
Photo Credit: Stephen Finn/Shutterstock