Microsoft confirms smaller Windows 8 devices coming soon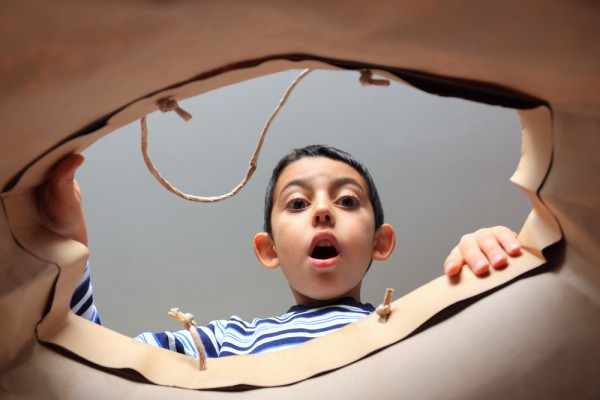 During yesterday's earnings conference call, departing CFO Peter Klein says that Microsoft is "working closely with OEMs on a new suite of small touch devices powered by Windows. These devices will have competitive price points, partly enabled by our latest OEM offerings designed specifically for these smaller devices, and will be available in the coming months".
The rumors are true, and, presumably, because of the context Klein makes the statement, these devices will run Windows 8 -- rather than RT or Embedded. For example, he refers to support for new Intel processors, Haswell and Bay Trail Atom. The former is expected to ship with back-to-school ultrabooks and convertibles. The latter is designed for smaller touch devices, including tablets. During Intel's earnings call this week, CEO Paul Otellini predicted that for touch-screen notebooks running the new Atom processor, "prices are going to be down to as low as $200". Merry Christmas!
Plan A Underway
The point: Don't count out Microsoft or its PC partners just yet. Windows 8 is a work in progress, and that's by design, while OEMs have yet to step up with the right devices. There is no Plan B, because A is still underway and will be until new hardware reaches the market for the two key selling seasons of the year, back to school and Christmas. I want to restate: There is no Plan B, contrary to what writers Adrian Kingsley-Hughes and Jay Greene, among others, say is necessary.
Many Plan B advocates presume Windows 8 is a failure because PC shipments reached record lows during Q1, following a disappointing fourth quarter. But this trend, spending on smartphones and tablets displacing PCs, started long before Windows 8 shipped, and Microsoft prepared.
"Consumers and businesses are increasingly shifting their focus to touch and mobility, and as a result, they want touch-enabled computing devices that are ultrathin, lightweight, and have long battery life", Klein says. But the duh statement is obvious but oft overlooked. "While Windows revenue has been impacted by the transition from the traditional PC to a new era of computing devices, the overall addressable markets are growing, and we are excited by the opportunities ahead of us".
The market for PCs, tablets and ultramobiles will grow 79 percent from 2012 to 2017 -- 467.2 million to 836 million units -- according to Gartner. Android and iOS are largely confined to tablets, while Windows dominates personal computers and the fledgling ultramobiles. Gartner's data, which puts Android way ahead of Windows, and Apple platforms just slightly behind, misleads by including smartphones. When doing actual apples to apples comparisons, the PC market (including ultramobiles) rises from 351.1 million last year to 368 million in 2017. Tablets go from 197.2 million to 468 million during the same time frame.
The point: The addressable market for Microsoft grows, as Windows gains tablet share. Certainly Apple won't snag share going the other way, certainly not with OS X, based on recent market share trends. Microsoft's Plan A objectives are the same: Get a touch-oriented OS out the door and enable OEM partners to bring different size and form-factor designs to market.
Downsizing Windows
Right now, there are two dramatic shifts underway: Falling tablet prices and consumer shift to 7-7.9-inch models; both are intertwined. NPD DisplaySearch predicts that tablets in that size category will account for 45 percent of shipments this year. That's where Microsoft sees partners headed, but running a desktop operating system.
The process is arduous. "We built Windows 8 with touch and mobility at the center of the experience, which positions us well in this new era", Klein says. "However, the transition is complicated, given the size of our hardware and software ecosystem. We still have an immense amount of work to do, yet we feel good about the foundation we have laid and are optimistic about the long term success of Windows".
Windows 8's focus on touch is a hot topic of debate. Today, colleague Wayne Williams asks "Do you users really want touchscreen PCs (Because I don't)", while in December developer Robert Johnson asserts "Touchscreens on laptops make complete sense".
I love Surface Pro. Touch and Windows 8 deliver great user experience. But there aren't yet enough touchscreen choices available at prices that woo buyers from tablets. Wayne's problem isn't the touchscreen but how little he can do with tablets. Give him an affordable touch convertible or slate running Windows 8, and his opinion might change. Even yours.
This discussion would be moot, if not for a fundamental shift in Microsoft product development that I explained last month.
"With Windows 8, we are setting a new, accelerated pace for updates and innovations, as we focus on making the Windows experience richer and better", Klein says. "Since launch we have delivered several important updates to improve our mail, storage, search, music, and video services".
Photo Credit: Federico Rostagno/Shutterstock