Waze seeks beta testers for Windows Phone app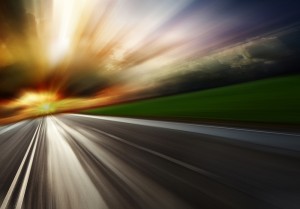 Windows Phone customers have options for driving apps -- both Bing and Nokia produce excellent solutions. Now one of the most intriguing options for Android and iOS is preparing for a push to the Microsoft mobile platform and impending competition with the existing solutions already in place.
Waze, which happens to be my GPS app of choice on Android, announces early beta testing on Windows Phone 8: "We are now opening a beta program for Windows Phone users and we'd like you to join" says the company in its announcement.
Waze brings quite a few options to the table. The app crowdsources information to get real-time updates on everything from traffic jams to construction closures, even speed traps. The maps are community vetted and updated, keeping the service current. Waze also displays your friends on the map and tells you where to get the cheapest gas for your next fill-up.
There is no guarantee you will get to try this out just yet. The company is taking applications at waze.centercode.com right now. You will need a Centercode account (it's free) and you must be accepted into the program. In return, Waze promises you will be the first to drive with the newest Waze version, get a chance to win some awesome swag and take part in the process of creating a better app. In exchange, users are asked to use the app on their daily commutes, give feedback and install new betas whenever available.
Waze promises the first version will be available to testers within the next two weeks. The app is already on both Android and iOS and is free to use.
Photo Credit: Krivosheev Vitaly/Shutterstock