HP announces the Split x2 Windows 8 hybrid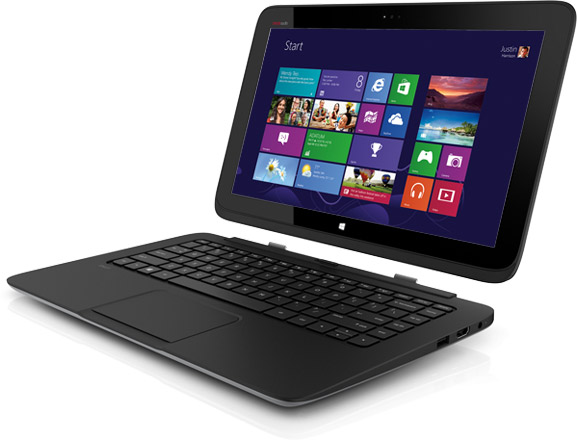 On Wednesday, US manufacturer HP unveiled a new Windows 8-based hybrid dubbed the Split x2. The company touts the device as being able to deliver the best of both worlds -- works as a tablet and doubles as an ultraportable with the keyboard dock.
The Split x2 packs a 13.3-inch HD display and is powered by a third generation Intel Core processor (known under the "Ivy Bridge" codename). The device comes with 128 GB of internal storage. Users can also choose to add a 500 GB HDD inside the keyboard dock, which brings the tally up to 628 GB.
This allows the Split x2 to cater to more demanding users which wish to store large files on the device and to also better compete with established ultrabook solutions, which can pack similar if not more storage capacity out-of-the-box.
With the keyboard dock attached, the Split x2 weighs 4.85 lbs (2.2 KG). When used as a tablet (with no keyboard) the device comes in at 2.3 lbs (1.04 KG). However, if you're looking for a similarly-sized light ultrabook you might want to look elsewhere. The 13.3-inch ASUS Zenbook, for instance, weighs just 1.45 KG.
The Split x2 also features HP's Connected Music and Beats Audio, which are designed to improve the audio experience, a 2 MP Full HD webcam (with a resolution of 1920 by 1080) and a touchpad (which HP calls a ClickPad) on the keyboard dock.
HP says that the Split x2 should be available from August in the US. The hybrid will run for $799.99.