Samsung Galaxy S4 'sells' 10 million units in its first month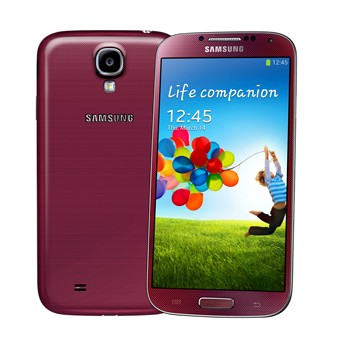 There was never any doubt that the Galaxy S4 was going to be a huge hit. When my colleague Joe Wilcox asked BetaNews readers if they were likely to buy the new flagship phone, a whopping 70 percent said you were definitely considering it.
A month after the phone went on sale -- it launched globally on April 27 -- Samsung has taken the unusual step of actually reporting sales numbers, something it hasn't done in years. According to the South Korean tech manufacturer, the device has shifted 10 million units and is selling at an estimated four units every second, making it the fastest selling smartphone in Samsung's history.
To put that in context, the smartphone's predecessor, the Galaxy S III, took 50 days to reach the 10 million milestone, and its predecessor, the Galaxy S II, took five months. The Galaxy S took even longer -- around seven months.
However, the Galaxy S4's numbers are actually shipments to wireless operators, rather than sales to end users, and the iPhone 5, in comparison, sold (not shipped) five million units in its first three days -- and was viewed by many to be something of a flop. It's all about the expectations…
"On behalf of Samsung, I would like to thank the millions of customers around the world who have chosen the Samsung Galaxy S4," JK Shin, CEO and President of the IT & Mobile Communications Division at Samsung Electronics said, following the announcement. "At Samsung we'll continue to pursue innovation inspired by and for people".
The Galaxy S4 is available in more than 110 countries and will eventually be rolled out to a total of 155 countries. Samsung is planning to introduce more color variations, including Blue Arctic and Red Aurora, followed by Purple Mirage and Brown Autumn. There's also the Google branded S4 to look forward to.