Microsoft reorganization is long overdue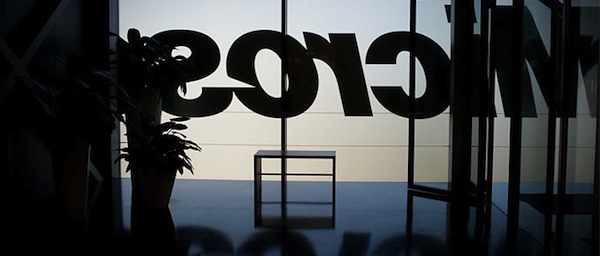 Today, over at all AllThingsD, Kara Swisher reports that a major Microsoft makeover is imminent. Reorganization is bloody well overdue, and timing makes sense. The company's fiscal year closes June 30, and the final quarter is when employees, product groups and future plans are evaluated and rewarded and when internal changes occur.
I strongly expect the new structure to mesh with CEO Steve Ballmer's mandate Microsoft is now a "devices and services" company. His larger challenge is surmountable: Enabling a stronger siloed Microsoft that disables a power structure that resembles "A Game of Thrones" -- too many fiefdoms fighting cross-purposes to the kingdom Bill Gates created. Under the current structure, Ballmer deals with only five kingdoms, rather than book and HBO series' seven.
Any changes must accomplish something much more:
Establish more autonomy among discreet product groups
Allow the new divisions to operate even more like separate companies
At the same time, encourage organic cooperation among the major hierarchies
Encourage and reward "internal startups" that create new marketable technologies
Reduce the large numbers of middle managers making decisions for personal benefit
I am a longstanding critic of Microsoft's bloated middle-management structure, which employees say stifles innovation. The company also needs to empower internal startups that can speed up new product development apart from preserving the Office and Windows hegemony. Actually, Ballmer would do every employee a service by fracturing both organizations. Office 365 belongs in an innovative-oriented cloud division, for example.
In March post "Steve Ballmer should step up, or ship out", I lay out five objectives Microsoft must achieve in the near term. They are briefly (read the original post for more):
Make influencing standards top priority.
Become THE middleware company.
Redefine search.
Cut deal with Apple for Office (on iOS), but cut out Google.
Encourage internal startups.
Can I say enough to get that last one across to Ballmer and his divisional presidents? Or to the company's customers, partners and supporters? Google treats every product like a work-in-progress, cranking out updates to something, somewhere on a daily basis. The approach means customers get something new, frequently, while seizing marketing mindshare -- that Google somehow is more innovative than every other tech company. More troublesome is movie "The Internship", which selectively premiered Saturday and opens nationally on June 7. The film is nothing less than a feel-good-about-Google infomercial.
Any Microsoft restructuring must embrace the two most important trends in tech, and they will be defining for at least the next five years:
On the first: Connected devices change computing from location-based to role-centric. For example, the days of working 9-5 in front of a computer are gone. Workers' roles change anytime, anywhere -- say from parent sitting on the couch with the kids to product manager, because of one chat message, email or phone call. For consumers, context changes device usage, such as starting a movie on smartphone while traveling to finishing at home on the big screen. Devices and locations change, but content is the same.
On the second: Starting with Apple's innovative use of sensors in the original iPhone, a trend towards Star Trek-like computing took hold. This human-like responsiveness, particularly around touch and voice, will drive designs for the foreseeable future. Motorola's forthcoming X phone promises to be responsive and contextual.
Any reorganization, particularly with "devices and services" at the center, must embrace both trends. If context and responsiveness aren't the centerpiece of Microsoft's go-forward product strategy, Ballmer cannot lead the company into the next computing era; Microsoft's relevance will surely decline.
Microsoft created the current structure in September 2005, concurrently with the launch of Live, which brand displaced MSN. Ballmer promoted three top executives to presidents over newly-formed divisions. He later expanded the number to five, which are: Server & Tools, Business, Windows, Online Services and Entertainment & Devices. Microsoft dropped "& Live" from the Windows division name during fiscal 2013.
Live is dead. Critics say the same about Microsoft. And you?