Halo rings the heads of Windows 8, Windows Phone 8 and Surface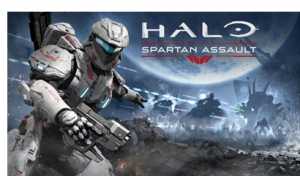 Halo, the popular gaming series released back in 2001 by Bungie, is a big success for Microsoft. So much so that the company wishes to expand on the platform and port it over to other devices, both mobile and PC-based. The franchise has become a mainstay of Xbox, but the new version promises a refresh.
Halo: Spartan Assualt comes with new gameplay spanning 25 missions, an original story set between the events of "Halo 3" and "Halo 4", touch controls (in addition to keyboard and mouse), new achievements, integration with Halo 4 and more.
According to the company's Brandon LeBlanc, the game is available only on Windows 8 PC's and tablets, as well as Windows Phone 8 devices.
Meanwhile, Bryson Gordon of Surface chimes in, "what makes this great for Surface? It's a touch based experience, but you could also click in your Touch or Type Cover to have the flexibility of keyboard and mouse action as well".
It all sounds good right? Here is the catch: Microsoft is using the popular Halo franchise as one of its new crutches for Windows 8. Between Windows 8.1 (Blue) and this, the company hopes to pull things back together. It remains to be seen if that will happen. However, if you care to bite, the game will be released in July with an expected price tag of $6.99.