The BlackBerry Q10 is NOW available to pre-order at AT&T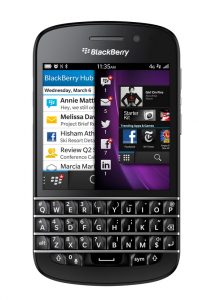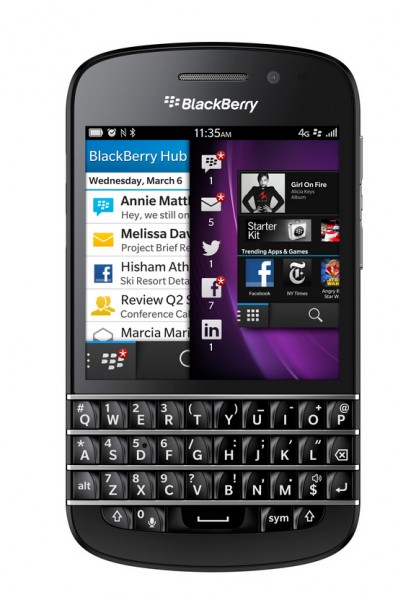 One week after US mobile operator Verizon introduced the BlackBerry Q10 for pre-order, rival carrier AT&T has revealed that its subscribers can now also register their interest in the QWERTY smartphone before it officially goes on sale.
"Building on our strong BlackBerry heritage, we are excited to announce that beginning June 5 customers can pre-order the BlackBerry Q10", says AT&T's Jeff Bradley. At AT&T, the handset is available to pre-order for $199.99 alongside the usual two-year contract.
The US mobile operator also offers the BlackBerry Q10 with shorter agreements. With a one-year contract the smartphone runs for $449.99, and with a month-to-month plan it goes for $584.99.
The BlackBerry Q10 specifications include: 3.1-inch AMOLED display with a resolution of 720 by 720 and a 330 ppi (pixels per inch density); 1.5 GHz dual-core Qualcomm Snapdragon S4 processor; 2 GB of RAM; 2,100 mAh battery; 8 MP camera on the back and 2 MP shooter on the front (1080p video recording with the former, 720p video capture with the latter); 16 GB of internal storage; microSD card slot (can accommodate 32 GB cards); 4G LTE connectivity; Wi-Fi 802.11 a/b/g/n; Bluetooth 4.0 and BlackBerry 10 operating system. The smartphone comes in at 4.7 x 2.62 x 0.4 inches and 4.9 ounces.
According to an IDC report, based on sales, in Q1 2013 BlackBerry barely managed to surpass Windows Phone in terms of market share (based on shipments, the hierarchy is reversed). The Canadian maker only has a three percent cut of the market with its smartphone operating system, a mere 0.1 percentage point higher compared to Windows Phone's 2.9 percent.
BlackBerry moved 6.2 million units, a number which includes BlackBerry Z10 sales, but that figure was mostly achieved through older devices. Expanded availability and carrier support for the BlackBerry Q10 can beef up both its market share and sales in the coming quarters.