EasyFLV Web Video Encoder offers a simpler way to create internet video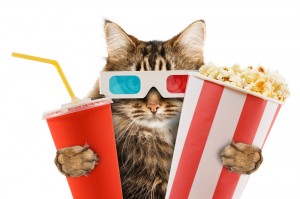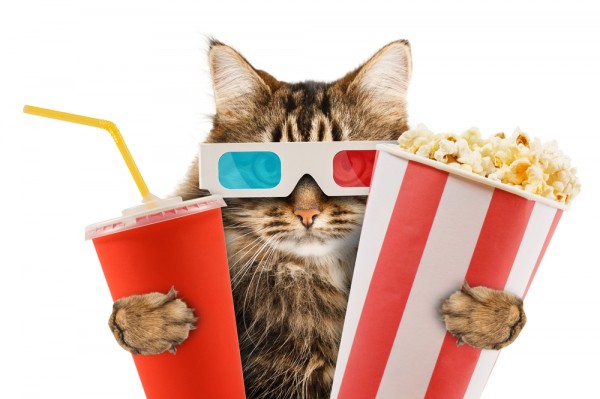 Converting videos into a web-friendly format isn't particularly difficult. There are a host of free transcoding tools -- like Freemake Video Converter, say -- which can import just about any source movie, and convert it to FLV or WEBM in just a few clicks.
If you regularly need to convert videos and make them ready for use online, though, you might benefit from using a more specialist tool, like EasyFLV Web Video Encoder. It doesn't have anything like the power of the generic transcoders, but it's far easier to use, while also including a few time-saving extras which you won't always see elsewhere.
The program has a straightforward interface, and presents most of its options in one main dialog. At a minimum, you can just select the source video (most formats are supported), click "Start Encoding", and conversion will begin using the default settings.
You'll probably need to tweak things, of course, and EasyFLV Web Video Encoder keeps things simple here by presenting only the most essential options: resolution, video and audio bitrates, frame rate, and audio sample rate.
There are also some useful bonus options, though. The program can export FLV, MP4 and WEBM videos, for instance, but you don't have to choose one or the other. If you need all three formats, just check each box and they'll all be created in a single operation.
Maybe you'd like to customize your video with a watermark? EasyFLV Web Video Encoder makes that simple, too: you can define a text or image watermark, set its position (if only approximately, in one of the four corners), transparency and more.
You'll probably want a still image to illustrate the video content. There's no need to rely on the first frame of the video, or anything similar -- here you can specify a time point within the video and the program will save a JPG of that frame for you.
Any combination of settings can be saved in a "profile" and reloaded later. And so if you encode videos in different ways for different sites then you won't have to reconfigure the program each time; just open the right profile and you'll be ready to go immediately.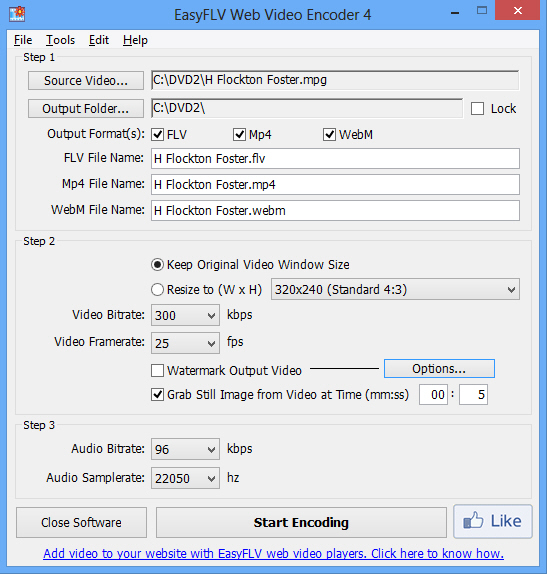 And as a bonus, you also get what the authors call a "built-in Mp4 moov atom fixer". What's that? They explain: "Some Mp4 files… have their moov atom placed at the end of the file which prevents them from streaming online. Our encoder has a small built-in utility that will fix these Mp4 files and will make them web streamable". Sounds handy, although we didn't test this and can't comment on its usefulness.
As video conversion tools go, EasyFLV Web Video Encoder is weak. There are only three output formats, and you get very little control over the finished results.
If you're only looking to create videos for the web, though, the program may well be good enough. Its simplicity makes for a very straightforward interface. There are a few useful time-saving extras. And it won't mess up your system with adware, codec packs or anything else, so if you're at all interested in the idea then you can try EasyFLV Web Video Encoder without suffering penalties or problems later.
Photo Credit: FotoYakov/Shutterstock