Samsung Galaxy S4 bests Apple iPhone 5, Nokia Lumia 920 in battery life tests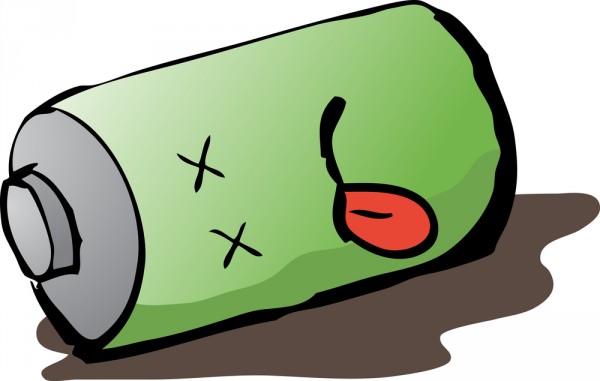 With an increasing focus towards beefier hardware -- faster processors, more RAM, larger and higher-resolution screens -- it's easy to lose sight of an important part in having an enjoyable smartphone experience -- battery life. The sheer performance has significantly increased over time due to a drastic technological advancement in chip making, but batteries are mostly the same now as they were a couple of years ago (only bigger).
It's no surprise then that smartphones quickly run out of puff after a mere couple of hours of intense use. So what if you want a top-of-the-line handset that is also an excellent battery life performer? Well, according to Which.co.uk, you should get a Samsung Galaxy S4 and look past the Apple iPhone 5 or Nokia Lumia 920.
The UK "consumer champion" tested a number of popular high-end smartphones available today, including the aforementioned three and the HTC One, BlackBerry Z10, Sony Xperia Z and Google Nexus 4, and concluded that the Galaxy S4 is the one you should get for the best battery life performance, based on call time, Internet use and charging time.
The Samsung-branded smartphone tops the charts for call time -- 1051 minutes -- and Internet use -- 405 minutes -- but came in third place when it comes to charging time -- 164 minutes.
In the third category the Galaxy S4 was bested by the Lumia 920 -- which ranks second with 152 minutes -- and the iPhone 5 -- the winner with a time of 141 minutes. By contrast Apple's handset came in the penultimate place for both call time -- 499 minutes -- and Internet use -- 261 minutes.
The smartphone that you shouldn't get is the Lumia 920, which came in last when it comes to call time -- 444 minutes -- and Internet use -- 235 minutes. Based on my own experience, the Which.co.uk numbers are roughly on par with what Nokia's Windows Phone delivers with my usage patterns.
The test was conducted using Which.co.uk's "phone network simulator", which evaluates all the handsets with the same cellular signal strength (3G network was used) and screen brightness settings.
Of course, results may vary significantly depending on a number of factors which include sync settings for email accounts, browsing and call times, app usage, cellular signal, weather condition etc.
Photo Credit: Kheng Guan Toh/Shutterstock