Microsoft compares Internet Explorer to things not being what they seem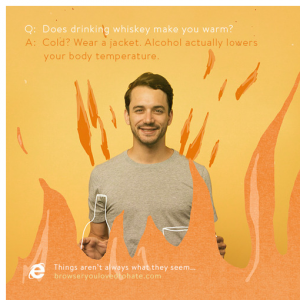 Summer is vacation time in the northern hemisphere and grabbing consumer attention can be difficult at times, but comparing your tech product to misconceptions is certainly one of the more unusual ways to get noticed. Microsoft decided to go there today with a new music video as a part of the continuing "Browser You Loved To Hate" campaign.
The latest installment sees Microsoft team up with musician Laura Gibson to produce a new music video, titled "Things Aren't Always What They Seem".
The overriding theme to this video is that Internet Explorer 10 is not the sucky web browser you hear about. The tune is catchy and the images clever. Perhaps the most timely part of the video is the mention of Twinkies -- the famous American snack cake from Hostess which is set to make a return to US store shelves next week. Microsoft's Rebecca Wolff points out that "it turns out Twinkies don't really last forever (apparently only 45 days on the shelf) and if you haven't met the new IE yet, it probably isn't the same browser you remember".
It is a clever little video that is well made and deserves a bit of attention, if purely for creativity.
Unlike the Scroogled campaign, Microsoft seems to have this one nailed down, though actually convincing diehard Firefox and Chrome users to switch now could be a tall order.