Nokia Lumia 1020 is NOW available at AT&T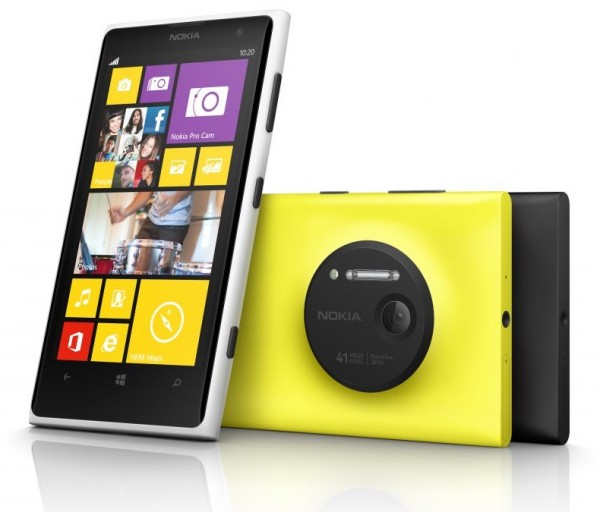 Following ten days of pre-orders, the Nokia Lumia 1020 is now finally available for purchase at US mobile operator AT&T. Through its online store, the Windows Phone 8 handset can be had for $299.99, on a two-year agreement. Other plans are also available, including the new AT&T Next. The smartphone is not yet offered at the mobile operator's brick and mortar locations.
Subscribers who want to get the Lumia 1020 through the AT&T Next program have to shell out $33 per month, over the course of 20 months. Alternatively, folks can pay the fees and, in a year (or, every 12 months), trade in their existing handset for a new one.
The US mobile operator designed AT&T Next for those who, every year, wish to have the latest and greatest, without having to wait 24 months (until the typical contract is due) to get a new smartphone (or tablet).
AT&T subscribers can also pick up the Lumia 1020 with a one-year contract, which increases the price of the Windows Phone 8 device to $549.99. The handset is available with a month-to-month plan as well -- folks have to pay the full cost of the Lumia 1020, which is $659.99.
Available colors for the AT&T-branded Lumia 1020 are black, yellow and white. Each finish comes with a matte coating, unlike other Windows Phones in Nokia's lineup which are also available with a glossy shell.
The highlights of the Lumia 1020 include: 4.5-inch AMOLED display with a resolution of 768 by 1280 and a 334 ppi (pixels per inch) density; 1.5 GHz dual-core Qualcomm Snapdragon S4 processor; 2 GB of RAM; 2,000 mAh non-removable battery; 41 MP back-facing camera; 1.2 MP shooter on the front; 32 GB of internal storage; 4G LTE and HSPA+ cellular connectivity. The Lumia 1020 comes in at 130.4 x 71.4 x 10.4 mm and 158 grams.
According to the "Will you buy Nokia Lumia 1020 Windows Phone?" BetaNews poll, at the time of writing this article, 81 percent of the respondents answered affirmatively, with 48 percent voting that they will purchase the Windows Phone 8 handset as soon as it is available.
Only 11 percent of the respondents will not buy the Lumia 1020, with the remaining eight percent being unsure of the purchase. Judging by the results so far, the new Nokia-branded smartphone appears to be better-received than its older, yet less expensive sibling, the Lumia 920.