New infographic shows the history of mobile technology in business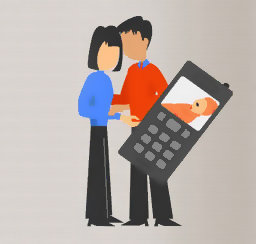 Mobile technology moves pretty fast these days. Think back ten years and things were very different. Most people had basic mobile phones with physical button keypads, and despite Microsoft's attempts to bring tablets to the masses it was Apple launching the iPad in 2010 that finally made it happen.
The past decade has seen some amazing innovations, and changed the face of business. According to a 2013 AT&T Technology Poll, 98 percent of small businesses use wireless or mobile technology in their daily operations and 66 percent of small businesses have stated that it would be a major challenge to operate their business without such technology.
Mobile payment processing company SwitchPay has created an infographic titled "The History of Mobile Technology in Business" which details the major milestones in mobile communication.
Highlights include the very first mobile call in 1946, the first telephone call from a mobile phone in 1973, the launch of the first commercial 3G network in 2001, BlackBerry (or RIM as it was) launching its first smartphone in 2003, and of course the Apple iPhone in 2007.
It's interesting to see how much has happened in the past decade and makes you wonder what the next ten years will bring. Will wearable tech be the next big milestone?