Commuters put corporate data at risk on public Wi-Fi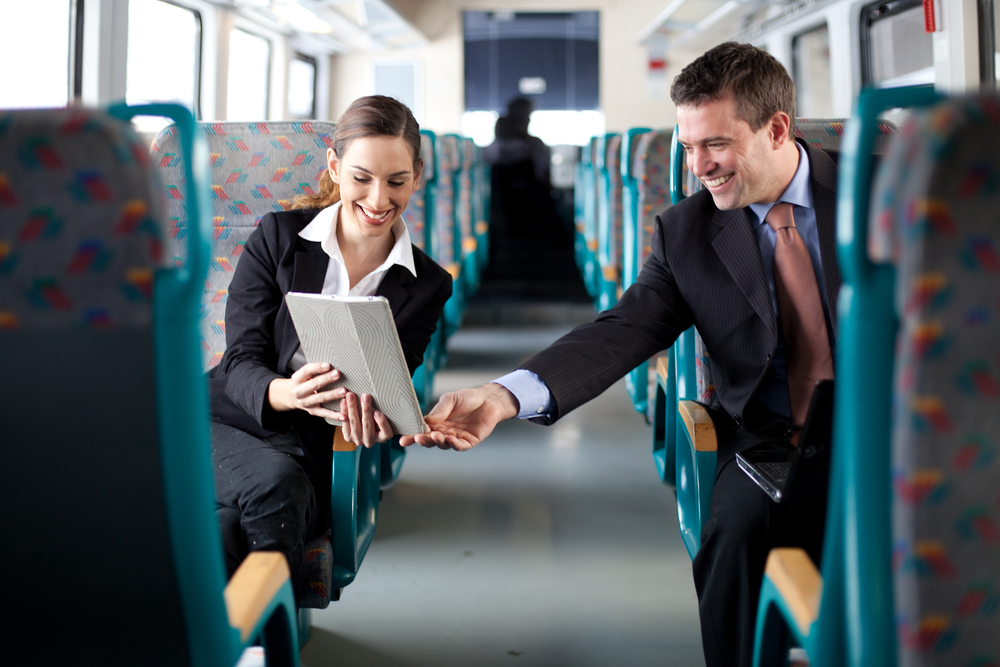 The results of a survey released by GFI Software show that a startling 96.5 percent of respondents use public Wi-Fi networks at least once a week to carry out work related tasks. The survey carried out by Opinion Matters asked 1,000 U.S. office workers with a tablet or smartphone who travel to and from work on a train, bus or subway about where, how and what they use their mobile devices for, and how those mobile devices have impacted the way they work both inside and outside the workplace.
More than one-third (34.2 percent) of those respondents reported they accessed public Wi-Fi at least 20 times a week during their commutes, with some employees saying they connect more than 70 times a week. This activity puts company data and passwords at risk from packet sniffing and other forms of traffic interception.
"The research findings reveal a stark and concerning trend among commuters -- one of using their personal devices to catch up on work during their commuting downtime, but doing so over highly insecure internet connections that can be easily intercepted by other users or the operator of the access point," says Walter Scott, CEO of GFI Software. "Mobile internet access is now firmly entrenched as a day-to-day norm, but with that has come an increasingly relaxed user attitude to data security, compliance and data governance policy. Companies need to address mobile device management to ensure that use in insecure environments doesn't create vulnerabilities that could be exploited by criminals -- both cyber and conventional".
Over 60 percent of respondents admitted they would use any Wi-Fi source they could find. But whilst 59.8 percent were concerned about being robbed when using their mobile device in a public place only 29.6 percent worried about having their data intercepted on public networks. Almost 20 percent of mobile devices had no security enabled at all, whilst only 24.7 percent had corporate security policies enforced.
The survey also shows the rise in BYOD with 86.9 percent of respondents using their own mobile device at work. 51 percent also admitted to using their smartphone for personal tasks whilst connected to company networks for at least 30 minutes a week.
Scott says, "BYOD is something that isn't going to go away. From the early days of executives buying PDAs and expecting IT to support them, end-user devices in the workplace being used for work tasks has been with us for more than two decades. However, the explosion in BYOD fuelled by powerful and affordable smartphones and tablets is such that companies have to manage it. Mobile Device Management is now a paramount IT security requirement for businesses of all sizes to maintain data security and integrity inside and outside of the company network".
A final worrying statistic from the survey is that 44.6 percent of those questioned admitted to using their mobile devices in the bathroom. Now wash your hands...
Photo Credit: Tang Yan Song / Shutterstock