Tesco launches low-cost Hudl tablet to compete with Nexus 7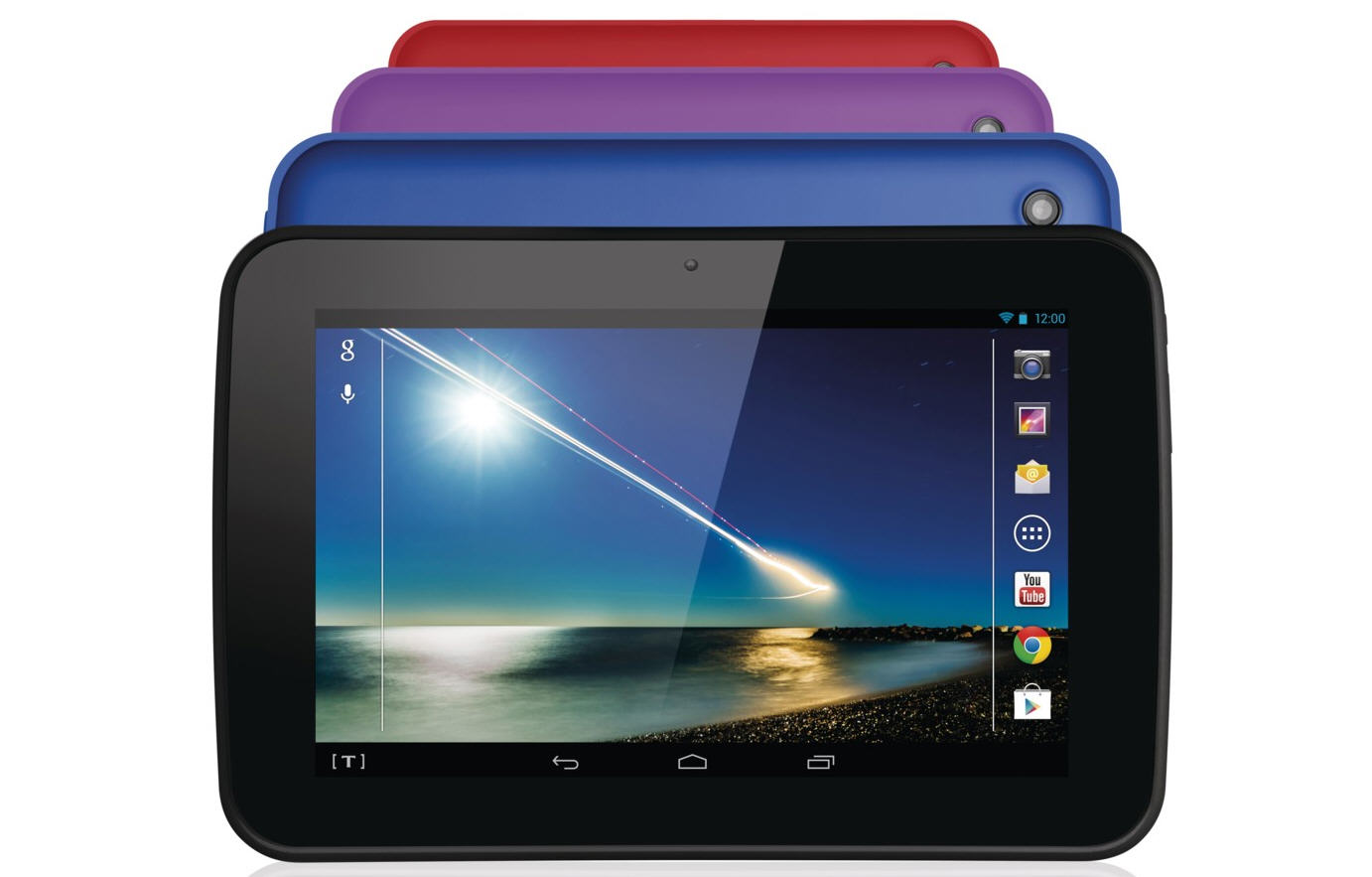 UK supermarket Tesco launches its own 7-inch tablet undercutting the price of just about everything else on the market. The Hudl may be cheap (just £119), but the specs are surprisingly high -- the budget price doesn't seem to have meant having to make too many cutbacks. A 1.5GHz processor powers a 1440 by 900 display, and the 16GB of integrated storage can be expanded through the use of the microSD slot. The tablet runs Android 4.2.2 and Tesco wants it "to open up a world of entertainment and connectivity to all". It is priced well to compete with the likes of the Nexus 7.
Heading to the supermarket may not be where you'd first think to buy your next tablet, but Tesco's new Hudl is likely to change that. The tablet has been designed to be very family friendly; it looks approachable and has been configured so that parents are guided through the process of setting it up for use by children. The Hudl will be available in four colors -- red, blue, black and purple.
At first glance things look very much like any other tablet, but look to the lower left of the screen an there's a Tesco T. This is more than just a branding logo -- tap the icon and users can gain access to Tesco services such as on-demand films through Blinkbox, shopping, banking and more.
The tablet is likely to fly off the shelves thanks to the low asking price, but any narrow profit margins will surely be offset by the range of accessories that are going to be available. There are 6 soft touch cases and two leather cases to choose from, and a bumper case designed specifically for children. A Micro-HDMI to HDMI cable can be used to turn the tablet into a media streaming device for the family.
Tesco says that many people who do not yet own a tablet "feel that the technology is too expensive or intimidating". The Hudl is already incredibly cheap, but further savings can be had by Clubcard holders (Tesco's loyalty scheme) which will bring the price down to less than £100.
The Hudl is not available just yet -- Tesco is whipping up a little hype and interest ahead of the on-sale date -- but it can be picked up in around 1,000 Tesco stores, as well as online, from 30 September.