Apple unveils multi-colored cases for iPad Air and mini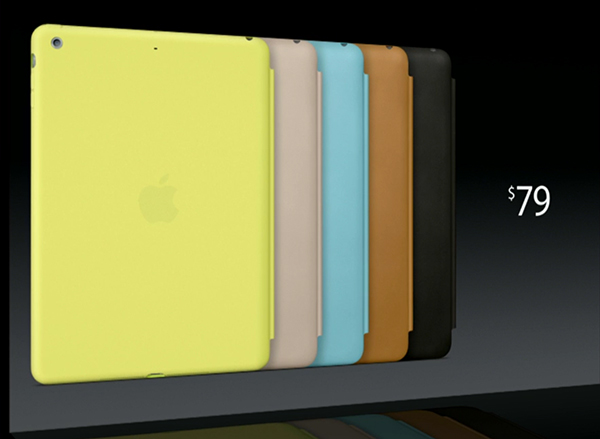 When you spend a sizable amount of money on a device, it's understandable that you wish to have a bit of insurance on your investment, and a fair amount of us do that by purchasing a protective case. Apple is no stranger to the accessory market and today pushes it a bit further, announcing new offerings for its latest iPad devices.
These protective wombs for your tablet are available in a range of colors. The Smart Covers for iPad Air and iPad mini with Retina display will retail for $39, and hit the market in a choice of blue, green, pink, yellow, black and red.
Meanwhile, Smart Cases will lighten your wallet a bit more, taking $69 from your bank account for iPad mini cases and $79 for iPad Air. These leather cases come in the ever-popular beige and brown shades, as well as black, blue, yellow and red.
The company promises that "Smart Covers and Smart Cases are available through the Apple Online Store, Apple's retail stores and select Authorized Apple Resellers".
Of course, these prices are on top of what you will already be shelling out for the devices themselves, though its not uncommon -- after all, neither Google nor Amazon will be throwing in freebies with your purchase.