Nokia bets on Windows RT 8.1 with its new Lumia 2520 tablet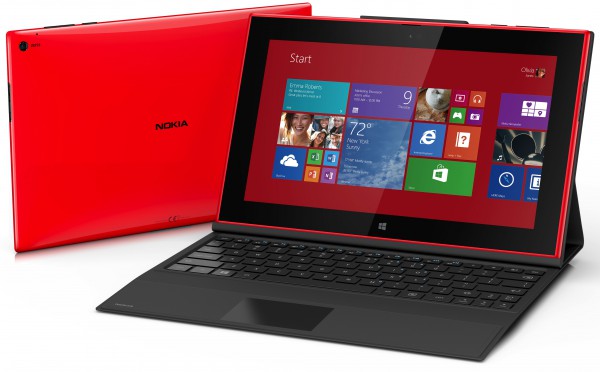 As Microsoft's hardware partners are moving away from Windows RT, Nokia is now embracing the controversial tablet operating system. The Finnish maker has officially unveiled the Lumia 2520, which runs Windows RT 8.1, alongside two new Windows Phone 8 phablets, the Lumia 1520 and Lumia 1320. It is a rather bold bet seeing as the tablet OS has never been popular with slate buyers, with vendors only shifting 200,000 units in Q2 2013.
Let us take a look at what the Lumia 2520 offers. The Windows RT 8.1-based tablet comes with a 10.1-inch AH-IPS display with a resolution of 1080 by 1920, 665 nits of brightness and Gorilla Glass 2 on top. Like the Lumia 1520, it is powered by a 2.2 GHz Qualcomm Snapdragon 800 processor and 2 GB of RAM. Inside there is a large 8,000 mAh battery which, according to Nokia, helps deliver up to 11 hours of video playback.
The Lumia 2520 ships with 32 GB of internal storage and, again, like the Lumia 1520 (and the Lumia 1320) it also allows users to extend the storage capacity through a microSD card slot. It can house memory cards up to 32 GB in size.
Other noteworthy hardware specs include: USB 3.0; Bluetooth 4.0; Wi-Fi 802.11 a/b/g/n; GPS; NFC (Near Field Communication); 6.7 MP back-facing camera with 1080p video recording and 2 MP wide-angle front-facing camera with 720p video recording.
So far, the specifications are nothing to write home about. However, Nokia also adds 4G LTE cellular connectivity for speeds up to 150 Mbps for downloads and 50 Mbps for uploads. This is a feature which Microsoft's Surface 2 does not offer, and will help Nokia better differentiate its Lumia 2520 from the (admittedly small) pack.
Nokia also announced Flipboard alongside the Lumia 2520. The popular magazine-like news aggregator will also reach Windows Phone 8 handsets. There is no exact date as to when users can expect to see the new app, with only the "in the coming weeks" estimate being provided. As you might expect, Instagram will not arrive on the Lumia 2520.
Alongside Windows RT 8.1, Nokia will also bundle its own HERE Maps, Nokia Storyteller app and Nokia Music as well as the exclusive Nokia Video Director. The first app creates a photo map (using HERE Maps) and can display pictures in chronological order, while the last offering allows users to edit and "get even more creative with videos".
Alongside the Lumia 2520, the Finnish maker also offers the Nokia Power Keyboard which, as the name suggests, is an attachable keyboard with a battery inside. The company says that battery life is improved by up to five extra hours with this accessory. It also includes a gesture-enabled touchpad and two built-in USB ports.
The Lumia 2520 comes in at 267 x 168 x 8.9 mm and 615 grams.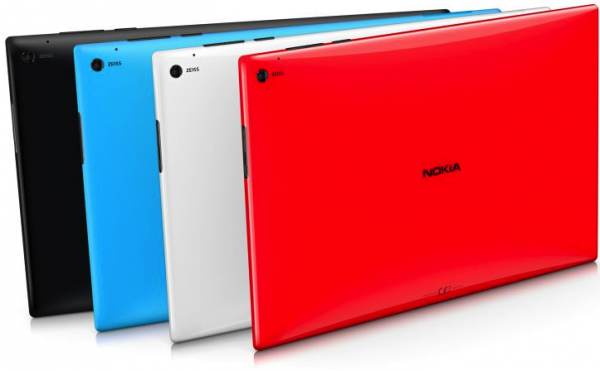 The Windows RT 8.1-based tablet will be available in four trims (glossy red and white and matte black and cyan) for $499, before any local taxes and operator subsidies, in Q4 2013. The Lumia 2520 will reach US, UK and Finland first, with other markets "to follow shortly after". The Nokia Power Keyboard accessory will be available for $149.