Microsoft Surface Pro gets a new price cut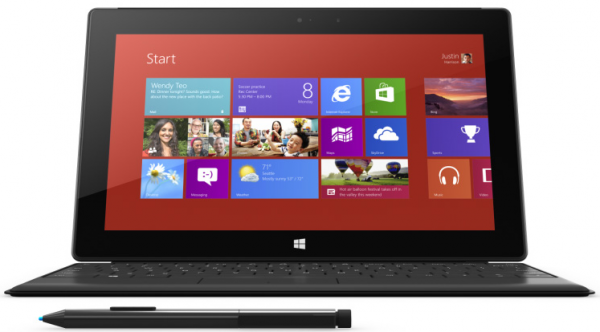 In early August, Surface Pro received a $100 price cut in an attempt to lure prospective buyers, following the less than stellar revenues generated by Microsoft's tablet lineup. The base model would run for a more accessible $799, with the flagship costing $899. Now, the software giant is at it again, slashing the price of its Surface Pro one more time.
The latest Surface Pro price-cut comes in response to the arrival of the new Surface Pro 2, that touts significantly better battery life and performance improvements and a price that kicks off at $899 for the base model. Unsurprisingly, Microsoft wants to give Surface Pro a real fighting chance at raking in more sales before pulling the plug.
So what are the reduced prices for the Surface Pro? Well, the base 64 GB model now goes for $699, which is $100 less than what the software giant asked before. The 128 GB and 256 GB models undergo a similar price-cut, from $899 to $799 and $1,099 to $999, respectively.
Basically, Microsoft is placing a $200 buffer between the equivalent, storage-wise, Surface Pro and Surface Pro 2 models. The new lineup kicks off at $899 for the 64 GB version and goes all the way to $1,299 for the 256 version (there is also a 512 GB version that runs for 1,799).
But here is why you should consider spending that extra $200 to get the Surface Pro 2. First off, the new generation comes with 200 GB of SkyDrive storage for two years -- that alone costs $200 -- and unlimited landline calls in over 60 countries coupled with free Wi-Fi, both for a year, through Skype.
Also, the second generation is, as I previously mentioned, faster and lasts longer on battery power. There are also more compatible accessories and if you go for the 256 GB or 512 GB models it ships with 8 GB of RAM instead of 4 GB of RAM, as in the lesser models and the first generation.
The discounted Surface Pro is available, according to the software giant, in Microsoft stores and lasts until December 31. The date implies that the tablet could be retired before the start of 2014.
The Surface Pro comes with the 64-bit Windows 8 Pro; 10.6-inch ClearType multitouch display with a resolution of 1920 by 1080; third generation Intel Core i5 processor; Intel HD Graphics 4000 GPU (Graphics Processing Unit); 4 GB of RAM; 42 Wh battery; 720p cameras on the front and rear; 64 GB, 128 GB or 256 GB of internal storage; USB 3.0 port; microSDXC card slot; Wi-Fi 802.11 a/b/n; Bluetooth 4.0 and pressure-sensitive stylus. The slate comes in at 275 x 173 x 14 mm and 907 grams.