If you were CEO of Microsoft, what would you change?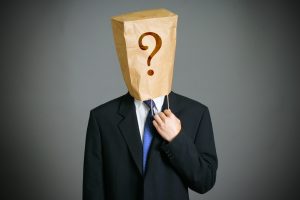 Microsoft is actively looking for a new CEO to replace Steve Ballmer, and one of the potential candidates is Stephen Elop. In an interesting story published earlier today, Bloomberg, citing several unnamed sources, claims that the former boss of Nokia would introduce sweeping changes to Microsoft should he get picked for the top job.
Just what sort of changes? Bloomberg says Elop would release Microsoft Office on the iPad and Android tablets, consider killing off Bing and even potentially offload the Xbox division, in an effort to give the software giant more focus.
Making Office available on competing devices and platforms would be a bold move, but one that actually makes a lot of sense. Office is still one of the brightest jewels in Microsoft's crown, and making it as widely available as possible would ensure that remains the case. At the moment Office is being leveraged to sell Surface, and that could continue if the suite was still included for free on Microsoft hardware, but sold and/or licensed on other platforms.
Bing, while a very decent search engine, and Google's only real rival, is a costly endeavor and one that Microsoft doesn't need to pursue. The Xbox division is healthy, but as Bloomberg says it could be sold if not considered critical to the company's long term strategy.
There's no question that Microsoft has a lot of fingers in a lot of pies, but diversity is no bad thing. While rival Apple is more focused, Google has a similarly varied portfolio, and it's that approach which has seen it grow from a free search engine to a billion dollar juggernaut.
There's no way of knowing how accurate Bloomberg's claims are, or how reliable the unnamed sources might be. Elop himself hasn't said anything to suggest he plans to make such sweeping changes, and of course, he may well not get the job. Ford's CEO Alan Mulally would be a better choice than Elop, in my opinion.
But imagine if neither of those candidates were picked for the role and Microsoft's board decided instead to hire you as the new CEO. What changes would you look to make to the company?
Photo Credit: Tomas Urbelionis/Shutterstock