Google Chromebook 11 no longer on sale after charger overheating problems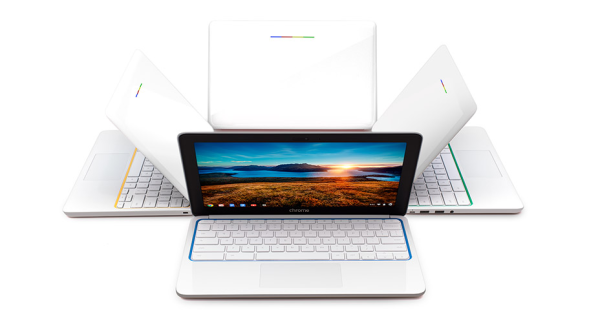 Google and HP are, at least temporarily, stopping the sale of the Chomebook 11. Announced in a joint statement on the Google Blog and HP's Next Bench blog. The cessation of sales is blamed on overheating chargers. No recall has yet been declared, but Chromebook owners are told to stop using the charger supplied with the device.
The statement reads: "Google and HP are pausing sales of the HP Chromebook 11 after receiving a small number of user reports that some chargers included with the device have been damaged due to overheating during use. We are working with the Consumer Product Safety Commission to identify the appropriate corrective action, and will provide additional information and instructions as soon as we can".
It goes on to say:
"In the meantime, customers who have purchased an HP Chromebook 11 should not use the original charger provided with the product. In the interim they may continue using their HP Chromebook 11 with any other Underwriters Laboratories-listed micro-USB charger, for example one provided with a tablet or smartphone. We apologize for the inconvenience".
At this stage it is not clear whether there will be a product recall, but we have contacted Google for clarification and will update this story when we hear back. The final paragraph of the statement is interesting. In similar situations, there are not many manufacturers who would advise -- or even be able to advise -- using a third party charger. The emergence of this problem is clearly not good news for Google or Chromebook owners, but it shows that the decision to use a micro-USB charger was probably a smart move.