5 things you might not think Apple should be thankful for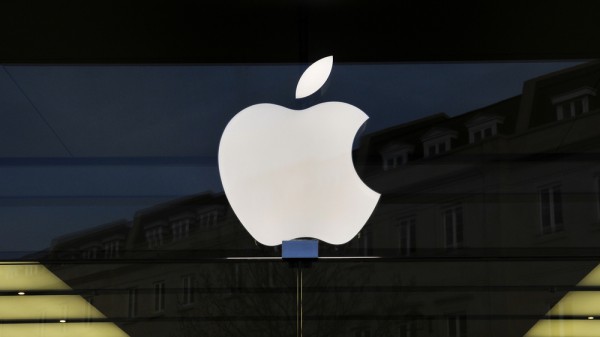 Today, Americans celebrate Thanksgiving and Hanukah, a rare occurrence they overlap. We reflect on the things we feel -- or should be -- grateful. Ahead of the holiday meal I served up "13 things for which Google gives thanks" and colleagues Wayne Williams and Alan Buckingham "5 things to be thankful for in Windows 8.1" and "5 products I'm thankful for", respectively. I would be remiss ignoring Apple.
The fruit-logo company is unique in techdom, inventing or reinventing several hugely successful product categories. Most companies have one- or two-hit wonders. Apple has a string of smash hits, like the rarest of iconic musicians. The Beatles come to mind, because of their 50th-anniversary and name shared -- you know, Apple Records. The many things for which the company should be thankful are obvious, so let's just dispense with those and get to items other list-makers, if there are any, likely will overlook. I present Apple's thankful things from least to most important.
5. Apple logo. The brand icon is the perennial asset often overlooked by experts assessing the company's valuables. Iconic derives from icon for a reason. Logos matter. Coca-Cola, Google, IBM and Microsoft are among the many brands where the name is the logo. But few companies are easily recognized by their name, on billboards or products. The bitten apple is easily identified, and the company puts the icon on everything. If you own anything Apple, everyone knows.
In a story explaining the bitten-fruit's origins, Think Marketing Magazine explains: "The company does not even have to print its name alongside the logo. The logo itself already tells it all". The importance of what the logo "tells" cannot be overstated. In 2013, Apple ended Coca-Cola's 13-year reign as the world's most-valuable brand, according to Interbrand.
Assessing Apple's No. 2 ranking last year, Interbrand explains:
[Steve] Jobs recognized that a brand is so much more than a logo. He instinctively knew that his customers needed to feel a certain way when they picked up an Apple product, when they entered an Apple store, or when they visited the Apple website. He knew that a strong brand should envelop the entire business strategy and positively influence the entire employee base. He also recognized that a brand is what connects a business with the hearts and minds of consumers. Simply put, Steve Jobs understood that a brand is uniquely capable of humanizing a business -- and that is precisely why so many of us are Apple ambassadors today.
Fruit is tasty, and even forbidden (depending on cultural connotations). But what's behind the logo matters most. Brand building is all about recognition for what a company and its products represent. That starts with being recognized at all.
Pass the baguette -- crescent rolls are too plain for our table.
4. Stephen Elop. Nokia was the struggling global phone leader when the former Microsoft exec took the CEO's reigns -- and what a mess Elop made by betting everything on Windows Phone. During the transition from Symbian, Nokia's global market position went from bad to much worse. Samsung now leads in most geographies the Finnish phone maker once controlled. Apple claims the rest and commands stronger brand affinity than either rival.
But Elop's charm isn't past ambitions but future ones. Microsoft paid $7.2 billion to buy Nokia's core assets, bringing Elop back to the company he left -- and luckily timed. CEO Steve Ballmer soon retires, and Microsoft's board searches for a successor. Want to guess who one of the rumored contenders is?
Apple executives can only hope Elop gets the job and inflicts onto Microsoft the pain put into Nokia.
Try the stuffing, it's home-made.
3. Samsung. The egregious copycat strangely is Apple's ally. Android as a platform puts iOS at risk. The South Korean company's sales success fractures Google's operating system by making TouchWiz UI -- and all the things Samsung binds to it -- the primary experience for hundreds of millions of smartphone users. Google works to wrestle control from its major hardware partner, with limited success.
As an integrated hardware-software developer, Apple knows how to compete with companies that sell products people can touch. Samsung then is a competitor the fruit-logo company tackles better than a nefarious operating system or a couple hundred rinky-dinks building stuff around it.
Meanwhile, Google fanboys rejoice in Android's success while ignoring the obvious: Samsung is major reason. The company accounts for close to half of all Android sales, according to Gartner. Samsung fractures the platform while presenting Apple with a competitor it knows how to beat.
Would you like gravy with that turkey?
2. Google. If you don't believe Google apps and services matter, just look how BlackBerry and Windows Phone flail along without them. The search and information giant develops some of the very best apps available on iOS, and their presence helps keep the operating system relevant. For all Apple's iCloud efforts, Google provides essential services that iOS cannot do without.
But it's not just presence but design. Many Google apps are more fashionable and functional on iOS than Android, which says something about Apple's platform for development and Big G's commitment to it. Google gains more supporting iOS than loses by backing Android's major competitor.
Remember, the information giant generates more than 90-percent of revenues from advertising-related products -- independent of platform. Apps and services on Android and iOS put Google on more than 94 percent of smartphones, according to Gartner.
You needn't search for the coleslaw, it's right here.
1. Tim Cook. Too many Apple fans and investors focus too much attention on invention -- former CEO Steve Jobs' "One More Thing" -- and not enough on dollars and sense. They pine for the days when the fruit-logo company opened new product categories. But there's also magic maximizing benefits from what you already sell.
Chief Executive Cook is a logistical genius, who insulates Apple margins even as lower-cost Android phones and tablets trample the globe. During fiscal 2012 and 2013, Apple generated $78.7 billion net income. Not revenue but pure profit -- all on Cook's watch. Add FY 2011, when he was de facto CEO and the number is $104.7 billion. Stated differently: During the two most recent fiscal years, Apple earned more profit than the previous 13 combined, that's to FY 1998 following Jobs' second coming as CEO.
Cook critics contend he inherited iPad and iPhone -- Apple's big moneymakers -- and offers nothing new to follow them. Give him time. His priority is right; maximize profits by iterating these already hugely successful products. Remember, iPod once mattered most to Apple. The company only brought out iPhone as the music player peaked. iPad extends the iOS platform.
A less-capable CEO would have squandered Apple's bountiful crop, and I contend there are few men or women capable of accomplishing as much. Cook is nowhere as charismatic as Jobs, but he's just as capable with different talents.
Now you can serve pumpkin pie.
Photo Credit: 1000 Words/Shutterstock