Best Windows 8 apps this week (Black Friday edition)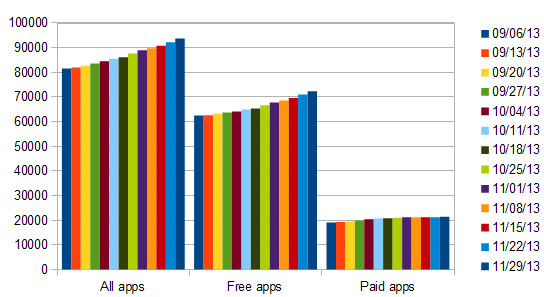 Fifty-seventh in a series. The new application count in the US Windows Store managed to stay above the important 1,000 apps mark for the fourth time in a row.
The total number of applications available in the store rose to 93,714, an increase of 1,515 apps in the last seven days.
72,321 apps of the total are free to download and use, while 21,393 are paid, trial versions, or desktop applications.
Free apps increased by 1,286 apps this week, and paid apps by 229.
One of the most popular apps in store, the official Facebook app, received a big update this week.  New features include the ability to download and upload files and photos from messages, options to upload photos from the Windows PC to a specific album, and to automatically set a new Windows profile pic when you update the Facebook profile picture.
The Nook application received a major update as well. You can now import ePub and PDF files from SkyDrive and My PC, benefit from improved library organization options, and better portrait orientation support for Windows tablets.
Microsoft introduced Red Stripe Deals last week. The deals of this week are Halo Spartan Assault for $3.49, FlightRadar 24 for $1.49 and Hills of Glory 3D for $1.99. All Red Stripe Deals have at least 50 percent off the original price.
App of the week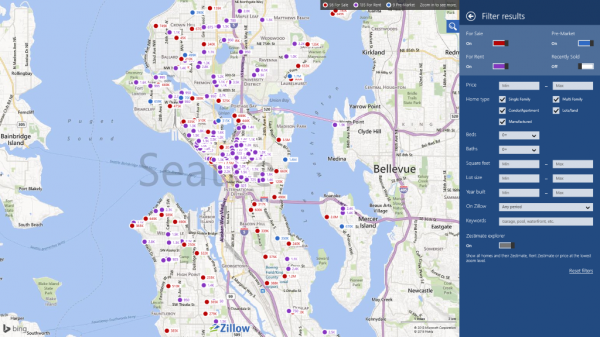 Zillow is a popular real estate service that you can use to browse homes that are for sale or to rent in a location of your choosing (US-only it appears).
The Windows application displays a map view of a selected location, and all the homes that Zillow has in its database for it.
You can click on any home here for detailed information about it -- including its price, square feet, rooms and description, or use the filtering system to display only homes that match what you are looking for.
The filter is powerful: you can select a minimum and maximum price, square feet, beds and baths, year built and other parameters.
Additional details are provided if you click a second time. Here you'll find photos of the property, and a link to its listing on the Zillow website. The listing is opened in the default system browser.
Other apps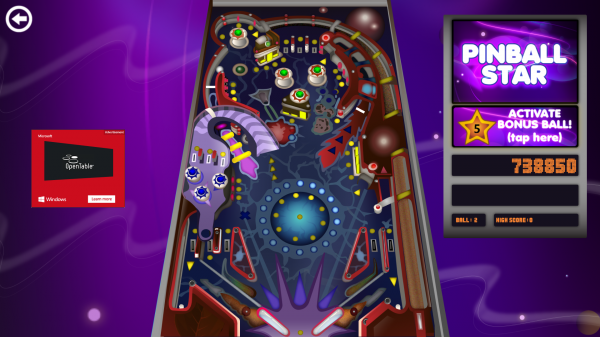 Pinball Star brings the classic pinball experience to Windows 8. It may not be the prettiest pinball games around, but since it is one of the first ones for Windows 8, it deserves to be mentioned.
You can use touch to play the game, or freely configurable keys on the keyboard instead if you prefer it that way.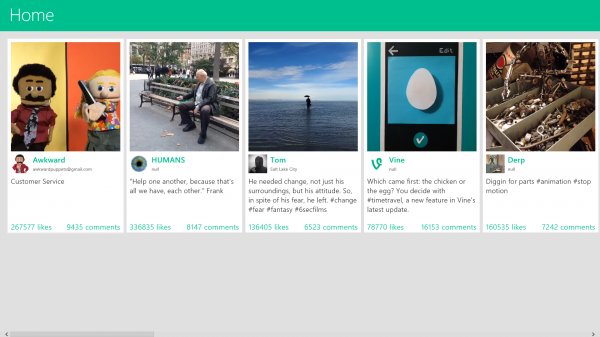 If you like the general idea of Vine, the creation of videos that are limited to a maximum of six seconds, then Canopy may come in useful.
It is a free app for Windows 8 that you can use to browse popular Vine videos in various categories, and also to manage your own Vine feed.
A right-click displays the category browser at the top so that you can browse a specific category of videos only, instead of the general category that is displayed to you on start.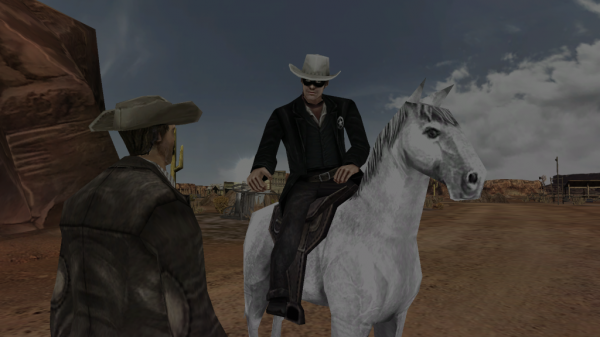 The game is inspired by the same-named movie. It is a casual quest-based story-driven game.
What you do for the most part is click on the main character of the game to get a new quest, complete the quest, get a reward, and repeat the process.
Quests are thankfully diverse enough. They range from shoot outs with bad guys, or winning duels to finding items, or performing simple tasks such as drinking from the town's well.
Your character gains experience and will level up several times in the game. Leveling up unlocks new items in store, and provides you with attribute points that you can award to your character's health, energy or ammo.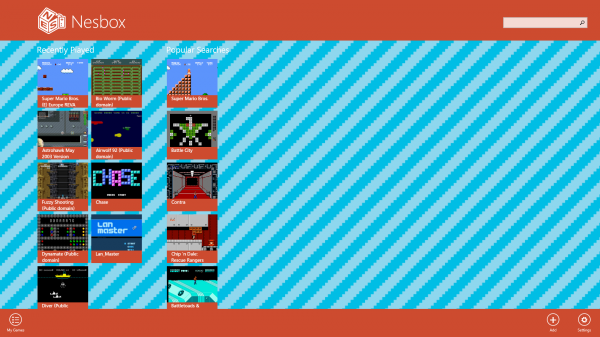 The Nintendo Entertainment System emulator can play more than just NES games. It also supports Sega Genesis games and Super Nintendo games.
The emulator ships with a couple of games included, but the majority need to be available as ROM files to do so.
You can run searches for those ROM files from within the application, which will open the default web browser.
What's interesting is that it seems to be able to load those ROMs directly into the application, so that you do not have to jump through hops to get started.
The emulator works just fine from what I can tell, and supports both keyboard and touch input options (but unfortunately no gamepad support yet).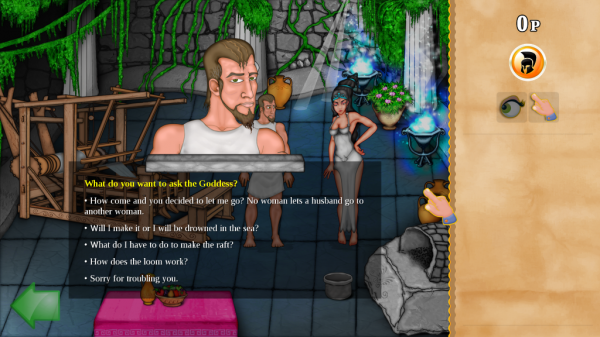 The game is also available as a full paid version for $4.99. It is a point and click adventure that replays the events described in Homer's Odyssey.
You step in the shoes of Odysseys right after the fall of Troy. The main purpose of the game is to find ways to continue the plot.
A list of actions and items are displayed on the right. You can look and act (for instance go somewhere) using those actions, or use items that you have picked up earlier.
The developers have integrated educational videos into the adventure game that offers background information about the things happening in the game.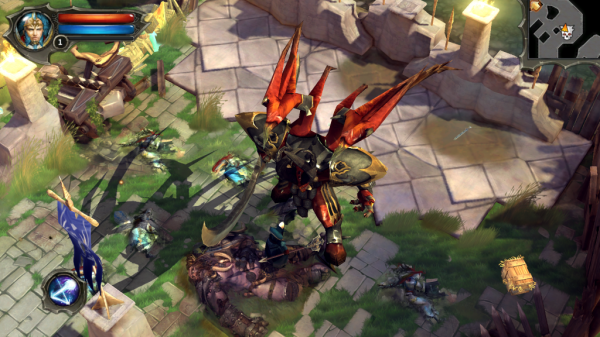 Dungeon Hunter 4 has a lot in common with other action RPG games like Diablo, Torchlight or Path of Exile.
You select a desired character class at the beginning, beat thousands of enemy monsters, level up, gain skills and strength, find loot, to finally face off against the ultimate evil.
The game looks impressive, and while screen animations stuttered a bit while moving, it ran fine for the most part.
The game is free to play, but comes with an integrated shop that you use to buy and upgrade items, or time to speed up certain activities.