Streamnation lets you stream, download and securely share media with friends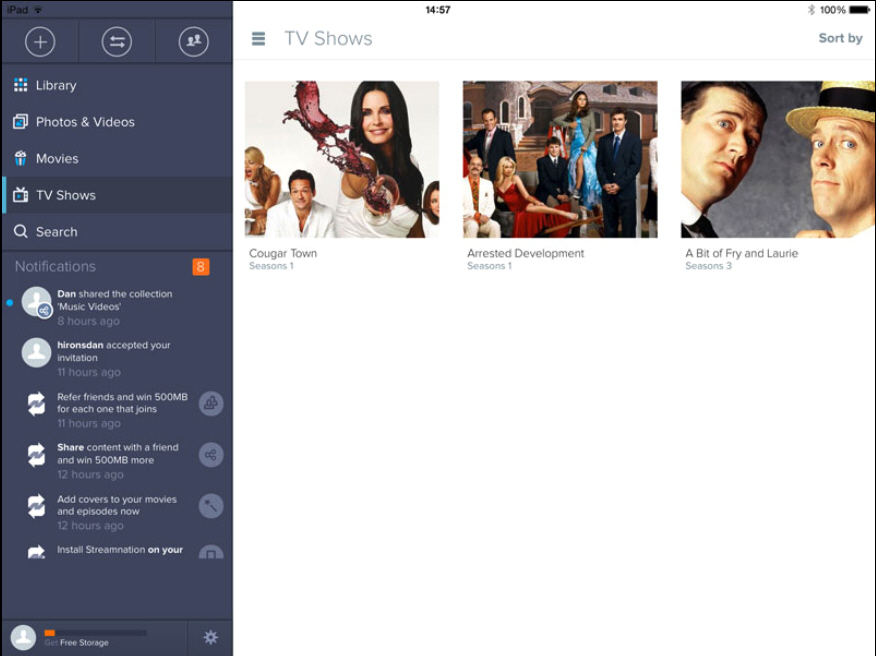 In the past, sharing media with friends and family meant physically pulling out the photo albums or having to meet up in order to swap a DVD or video. Of course, these days you no longer have to tie yourself to the living room or study in order to access media either.
It's perhaps surprising then that it's only now that a cloud-based service has thought about providing a secure, simple way of storing, streaming and -- this is the biggie -- sharing media online. That service is Streamnation.com.
Streamnation is simple enough to use for anyone used to the likes of SkyDrive, iCloud or other online backup services, but it's geared very much towards the media lovers amongst us. Sign up for your free 2GB account, which can be swelled to a more pleasing 15GB by jumping through various hoops such as uploading video, installing companion apps such as Streamnation for iOS and the Streamnation uploader for Windows and Mac, or inviting others to join.
There are paid-for plans too, with prices starting from $4 a month for 100GB of storage, enough for most people to share more than just a handful of videos. Once signed up, you can start uploading your media.
The simplest way to do this is by downloading the Streamnation uploader app for Mac or Windows. This allows you to monitor specific folders, services (such as Picasa) and external drives on your computer for media, with any changes being synchronized to the cloud.
You can also upload files on an ad-hoc basis, which probably works best for those restricted to free accounts. Media is uploaded into one of three libraries: Photos and Videos covers personal media, while Movies and TV Shows are self-explanatory.
Media can be further organized into collections, letting you keep your comedies away from your dramas, or differentiating one set of holiday snaps from another, for instance. You can then install the Streamnation iOS app and stream movies there when you're away from home -- you can even download media back on to your iPad for offline viewing, plus project your movies on to the big screen via AirPlay.
This is all well and good, but not exactly unique. Where Streamnation sets itself apart is in the way it allows you to share your media with others. The idea is that you "lend" specific videos to friends and family in lieu of sharing DVDs. Each person has their own account, and then links up with everybody else to make sharing easy.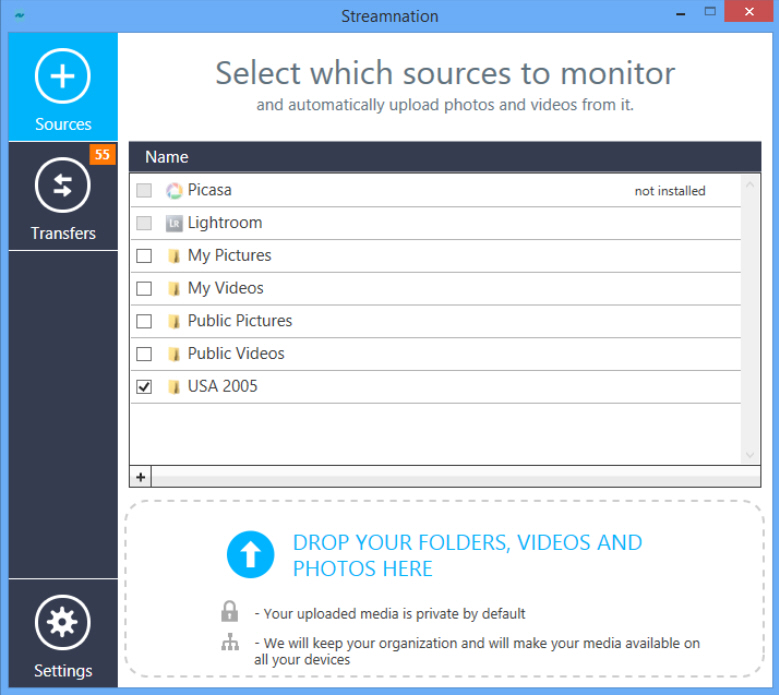 To avoid the thorny issue of legality, there are strict limits to what you can and can't do with it. First, you can't share your media with the wider public -- only specific contacts with their own Streamnation accounts. Second, that sharing is directly from one person to another -- your friends can't subsequently share your media with other people. Neither can people browse your content -- only media you share with them specifically can be seen.
Finally -- and perhaps crucially -- media can only be "borrowed" for up to 24 hours -- users can download your video on to their iPad or iPhone for watching offline, but it'll self-destruct once the borrowing period is up. And while one person is borrowing that content, no one else can touch it, so only one person can ever watch that video at any one time.
If we're honest, it all works rather well. The site is well-designed, making watching on your PC or Mac a simple affair. The iOS app works beautifully as a mirror of the site, providing a consistent user experience, and an Android version is in the works. And thanks to support for Chromecast (via the Chrome web browser) and AirPlay (via iOS), you can even watch content on the big screen, just as if you've borrowed the physical DVD or video yourself.
Streamnation for iOS 2.1.1 and the Streamnation 1.2 uploader for Windows and Mac are both available now as a freeware downloads. Users also require a free or paid-for Streamnation account.