Verizon releases confusing Motorola Droid videos featuring Edward Norton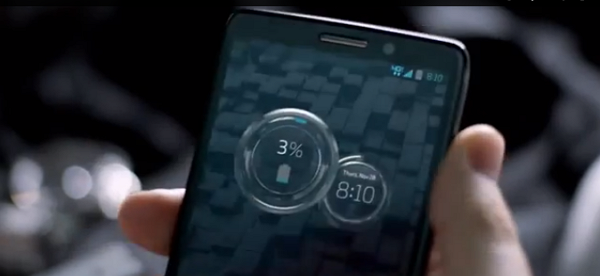 Strange and confusing ads are certainly not a new genre, in fact we see more than enough of them everytime we turn on the television. Verizon is taking this path now with a new series featuring Edward Norton -- it's no Fight Club, but it's almost as violent as that classic movie.
While the new campaign is certainly odd, it is also strangely compelling. The 30-second spot teases the real video without ever showing any sort of device to provide a hint of what this is all about. Instead it simply provides a hashtag and a "click here to see the full story" link -- #FortyEight, which seems to have a bit of traction on Twitter.
The ensuing minute-and-a-half video is a wild ride through all sorts of life threatening situations, involving mob bosses, crashing planes, pursuing dogs and more. All the while, Norton is fortunate enough to have his trusty Motorola Droid Maxx and "OK Google" to help him find his way out of trouble. The gist of the whole thing is summed up at the end -- "whatever you do in 48-hours, Droid does".
Despite the quirky nature of this whole campaign, it's the sort of videos you can't help but watch. And if you have followed Norton's career then you'll find it especially interesting. Well, without any more spoilers -- and the truth is, I really haven't come close to describing any of this -- you can check out both the teaser and the full-length piece posted below.