Microsoft brings improved 3D to Photosynth, takes you to Everest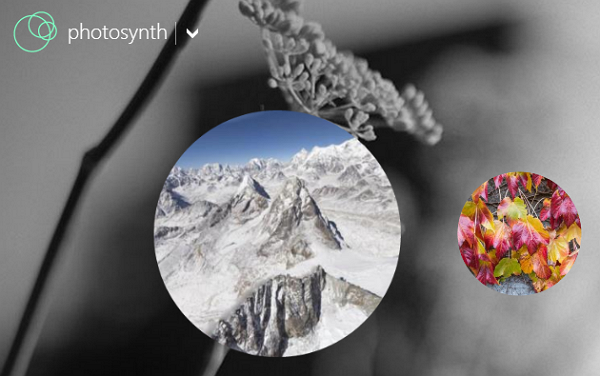 Photosynth is a free panoramic photo app that can take your pictures and stitch them together into some of the most beautiful images you will find on the web. The app was publicly released in 2008 and is now moving to its third generation, designed to mesh with last week's update of Bing Maps.
Microsoft claims the new update to its 3D technology delivers "a dramatic step forward in smoothness and simplicity, and is what we now recommend for anyone with a D-SLR or a point-and-shoot camera". This is only a technical preview at this point, and the previous two generations of Photosynth are still available.
There are four ways of traveling around inside the latest Photosynth -- viewers can utilize spin, panorama, walk, and wall. The latter is the word Microsoft uses to describe sliding sideways across a scene.
In addition to the update, Microsoft also announces a new partnership with David Brashears, a mountaineer and photographer who used Photosynth technology to capture the approach to Mt. Everest from his perch in a helicopter.
"This is the experience I was dreaming about when I decided to capture the environment of Mt Everest from a helicopter flying at extremely high altitudes. It brings a completely new perspective to the mountain. I've never seen anything as smooth and glorious as the new Photosynth of my Everest flight. It's like a video, but you can stop on any frame and zoom in", Brashears explains.
You can check out the Photosynth Preview, along with Mt. Everest and other recently added examples now. The service is free to use, just in case you want to begin putting your own panorama together.