Kaspersky Internet Security 2014 tops latest AV Comparatives 'real-world' test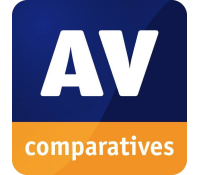 Security software testing lab AV Comparatives has released its August-November 2013 "real-world" protection report, which assesses the accuracy of leading antivirus tools when confronted by a range of malicious files and websites.
Topping the tables this time was Kaspersky Internet Security 2014, with the package achieving a detection rate of 99.9 percent without blocking a single legitimate domain or file.
As usual, there were plenty of products following very close behind. Panda Cloud Antivirus Free saw a major improvement in detection rate, up from 97.4 percent to a second place 99.8 percent, while Bitdefender Internet Security delivered a solid 99.7 percent.
Elsewhere, AVG's disappointing run of results continued, with AVG Internet Security 2013′s 95.7 percent detection placing it close to the bottom of the list (only Qihoo, AhnLab, Kingsoft and Microsoft did worse).
It's not all about detection rates, of course. AV Comparatives also factors in the number of false alarms, before assigning each tested package one of four awards. And this report saw the highest Advanced+ award given to eight products: Kaspersky Lab, Bitdefender, AVIRA, ESET, Emsisoft, Avast, Sophos and Fortinet.
You can purchase Kaspersky Internet Security 2014 for only $19.99, a saving of 67 percent from the MSRP, from the Downloadcrew Software Store through December. Discounted Bitdefender products are also available, along with Avast and AVIRA.
The full report is available on the AV Comparatives site.