CCleaner adds individual cookie cleaning, Nero 14 support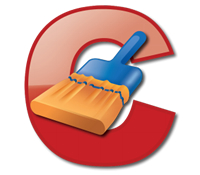 The holiday season is upon us, and utilities developer Piriform has delivered a Christmas gift to all CCleaner users with an update to version 4.09.
The latest release now offers finer tuned cleaning, with an option to delete individual cookies from the Cookies interface.
If you're more interested in deleting every byte that you can, you'll appreciate the new support for cleaning Chrome 32, Alcohol 52%, The Bat and Nero 14 Platinum.
There's also improved cleaning of Internet Explorer 11, Camfrog Video Chat, Alcohol 120%, Adobe Fireworks 6.0, Nero 12 Platinum HD Suite, Nero Video 11 and eMule.
This can take a while, of course, but at least the Advanced settings pane now offers an option to close the program once cleaning is complete. We're not sure whether this is the best place for it -- a checkbox on the Cleaner screen could make more sense, as it's easier to set the option when appropriate -- but it's still going to be very useful. Go grab your copy of CCleaner 4.09 or CCleaner 4.09 Portable right now.