Motorola really wants to sell you a Moto X, tossing in Chromecast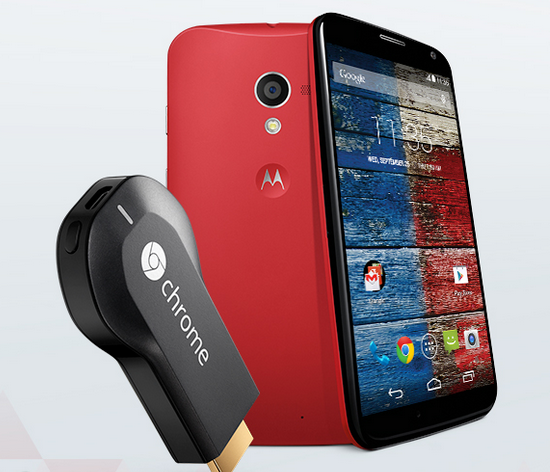 The Motorola phone that got, arguably, the most attention in 2013 was the Moto X. The handset introduced the "OK Google" option to the mobile world. Despite its popularity, the company still is pushing the device as hard as it can.
Now Motorola has found one more enticement to lure potential buyers. For a limited time, the company is offering a free Chromecast to anyone who decides to purchase the Moto X from its website.
A 16 GB model sells for $399, while the 32 GB version will set you back $449. In exchange for your expenditure, Motorola will throw in the tiny HDMI dongle that will allow you to utilize your new handset in yet one more way.
While the diminutive Chromecast started off slowly, with little functionality, the service is growing. New apps being added have continuously improved it, bringing such services as Plex, with more promised in the future.